PCS Moving Tips
It's that time of year again! For many people Spring signifies the end of winter, the budding of new life, and putting away of coats. For many military families it means time to pack those coats up in boxes and haul them across the USA as PCS season begins! (permanent change of station for all my civilian readers!) Having done 4 PCS moves and 7 out of state locations within the past 7 years I feel like I'm some what qualified to give a few tips!
Even if you're not in the military if you're planning on paying a moving company to pack and move your family these tips will definitely benefit you!

De-clutter–Big Time!

You're all too familiar with the dreaded weight limit, but even if you're safe for weight you need to realize that you'll be PCSing every few years, the sooner you get rid of things you don't really want or use the better!
Before moving day comes sort through all your things and ask yourself if you really want to be packing and unpacking this item every few years for the rest of your life. Is the item useful, practical, or loved? If the answer is no then send it off! Here are my favorite ways to ditch your old stuff!
thredUP — this is a great place to start! I love them because you send them you and your kids brand name clothing, shoes, and handbags (see what brands and items they accept here) in a bag that *they send you*, you drop it back into your mail, and then they give you cash or credit. It really doesn't get much easier, and when you're prepping to move across the country you know that easy is important!!!
Garage Sale — if you have the time, energy, and effort it'd be worth it to throw a garage sale. Make it super easy by having just a few price ranges that you say everything is on a big sign. For example–all clothing is $1 all household items are $5. Piece of cake for you and your shoppers.
Craigslist/eBay — If you know well ahead of time that you'll be PCSing (which is nice but not always the case) you can also try selling your items here!
Facebook Groups –– whether you're trying to make a buck or get someone to just come take it away for free there are bound to be several local Facebook groups where you can try to sell or give away your items. Just search ___your city or area here____ swap/shop/online garage sale.
Thrift Store — if you'd just prefer to load it up and drop it off then this is the way to go! Most bases have Thrift Stores on them, but Salvation Army, Goodwill, or any local church spot work well. To  find your closest just google ___your city___ Thrift Store and the closest one will pop up! Sometimes they have requirements for what they will accept so just check that first.
Stick a FREE sign on it — if you have large items that you don't want to haul away (think headboards, dressers, desks) just stick a big ol' Free sign and stick it on the curb. We've done this a few times and had it disappear within 15 minutes!
If It's Priceless-Don't Let Them Pack It!
If you have anything that it would absolutely crush you to lose or have broken bring it along yourself! This means photo albums, that one of a kind memento from your honeymoon, or the shelf your Dad built you (the latter I had the movers pack and they broke it all to pieces–I cried!!!). Another thing to check might be expensive items like crystal or china, if it is broken they will pay you for it, however if you're unable to purchase a replacement this will become a big problem that's better avoided by just bringing it along yourself.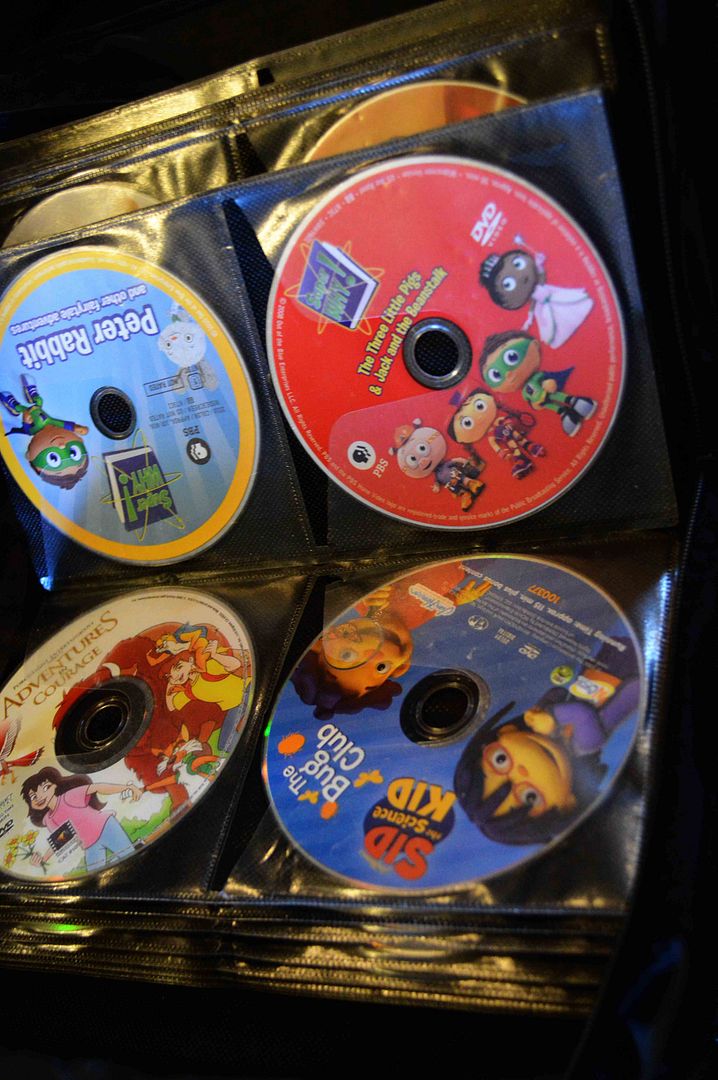 Bring Your DVDs, Software, and CDs
One of the first PCS horror stories I've heard was about the couple arriving at their new home, setting up all their DVDs, going to open up one to watch–and realizing the box was empty. They then proceeded to open all their boxes to realize that they were ALL empty–yes, they'd been stolen and they hadn't even realized it for awhile because the only took the DVDs–not the boxes! So we always place our DVDs, Software, and CDs into carrying cases and bring them along with us anytime we move. In fact we love this solution so much that we switched over to using it permanently, as I talked about in my Organizing in Small Spaces: Ditch The DVD Clutter post!
Prep For the Items You'll Be Packing
I know–you're having the movers do it–right?! As I mentioned above, however, there are going to be things that you won't want them to pack, and there are also several items that they won't pack for you. Most companies won't pack any type of matches, candles, any kind of aeorsal can, or any kind of cleaning or personal care products.
Since you'll be packing up all these things be sure you do it in the most efficient way! Always have all your materials on hand before you start packing. Trust me–nothing is more frustrating than getting halfway through and realizing you need more packing paper or duck tape and having to stop and run to the store for it.
Here are the Items that you should definitely have on hand:
Duck EZ Start Premium Packaging Tape as it is nice and heavy duty–plus the container it is in helps it to roll out easily and not stick to itself. (There are few things more exasperating in the world than a role of packaging tape stuck to itself!!!) A good idea is to get a big pack, like the Duck EZ Start Premium Packing Tape w/ Dispenser so that you're sure not to run out. And it's a little hard to buy too much packing tape as it's something you'll always find uses for. (mailing boxes, Christmas time, future pcs moves etc)
Duct Tape is always a good idea for things you'd like sealed up extra good. You can even get Zebra Printed Duck Tape to make packing a little more fun (and then use it again later to make one of those awesome duct tape wallets out of or for crafts with the kiddos).
Roles of paper remnant This is the same stuff the professionals will be using to wrap up the rest of your items in so you might as well take a hint from them! During our first move I was super nervous when I saw them wrapping all our breakables in it–but the stuff really does work wonders! are what the professional movers use, for a reason. If you've PCSed before hopefully you've saved some of your extra, but if not you can usually get it for super cheap or free from newspaper offices.
Cardboard Boxes I always am sure to save a few of the larger boxes from our previous moves but you  can also find boxes for very cheap or free on Craigslist (or put out a call on a FB military group in your area–someone is sure to have just moved in and not need their boxes!)
Large Plastic Tub For your cleaning supplies and personal care products purchase a few, sturdy, tupperware bins that you can use for this purpose. That way when one inevitably spills or breaks during the move you won't have a soggy, leaking box to deal with!
Prep For the Movers
The company will likely already tell you to get everything off of the walls, and that kind of thing. In order to make it the easiest for you, however, decide how you'd like things packed and group them together. Would you rather have the pictures all together in boxes so you can unpack and hang them up as the final step, or would it be easier to have them in with the room items they'll go in? Thinking out things like this in advance and piling things together accordingly will make life much easier on you when you arrive in your new home!
Stay In The Rooms With the Movers
This one is super awkward, I know, but also super important! Any time that we just tried to stay out of the rooms that the packers were in we ended up with books thrown in every way, items broken and shoved into boxes, and everything being stuffed into a box labeled "General" that contains bits and pieces from every room. If you have kids seriously consider having a babysitter watch them (another Military mom works great!) so you and your husband can supervise. Even if you're playing on Facebook in the corner your presence will keep them from chucking your items around!
A smart move is to watch what they're packing and then write yourself what it is/where it goes. They'll mark things generally like "living room" or "wardrobe" but writing "Amber's Toys" or "Living Room Knick Knacks" will make it much easier on yourself when you're unpacking.
To make things a little less awkward buy lots of bottled water and snacks (string cheese, cookies, etc) and offer them to the movers. Being super friendly also helps the whole situation feel less weird and makes them more likely to treat your things better!

Do you have any additional tips that I've left out? I'd love to hear them!
I was provided with the above Office Supplies in order to do a review–all moving, tips, and opinions are my own.