A common theme these days is just how busy I am–it's great, but makes fitting everything in that I would like to more than a little challenging. I always have these grand ideas of these super fun projects, crafts, and ideas to do with the kids–but somehow the summer has flown past and we've only been able to accomplish a handful of them!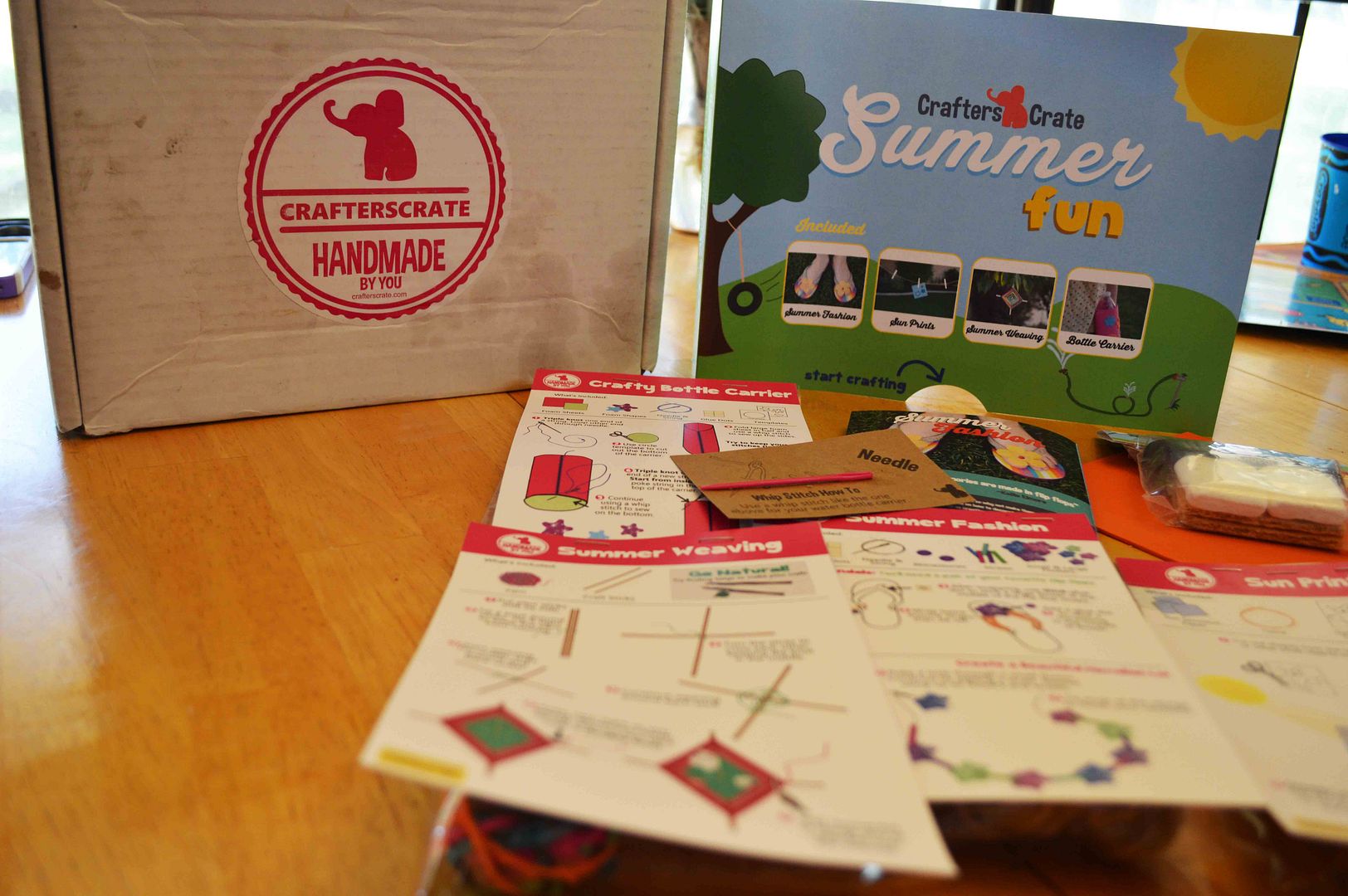 That's why when the gals over at Crafters Crate told me about their boxes designed specifically for girls age 5-11 I knew that Amber would LOVE it and maybe we could finally do some together since the scouting and prep work would be all done for me!
Amber was so excited–it was just like opening up a present! Each Crate contains 4-5 crafts to be done together or alone, depending on the age of your daughter. Since Amber's at the lower end of the age bracket most of the tasks she could do herself, but under my instruction and supervision, with a little bit of help needed here and there.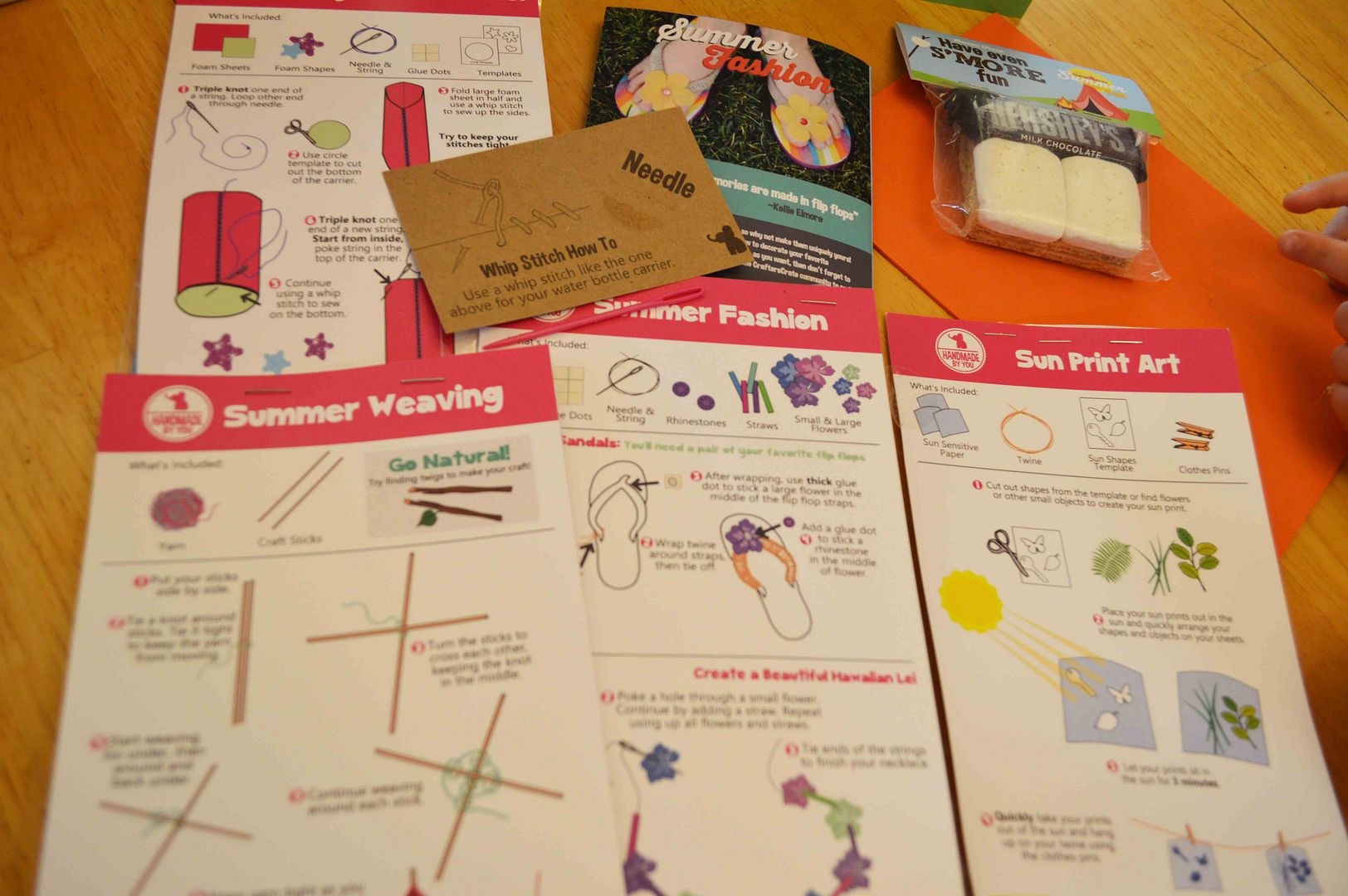 I was pleased with the mix of crafts that were offered–our summer kit included 4 and a little "smore kit" to encourage us to go enjoy some time together as a family outside with this classic summer treat! I'll admit when I first accepted the box I was a little worried it might contain the standard variety of craft ideas that I already had the supplies for (in over abundance) in our cabinets.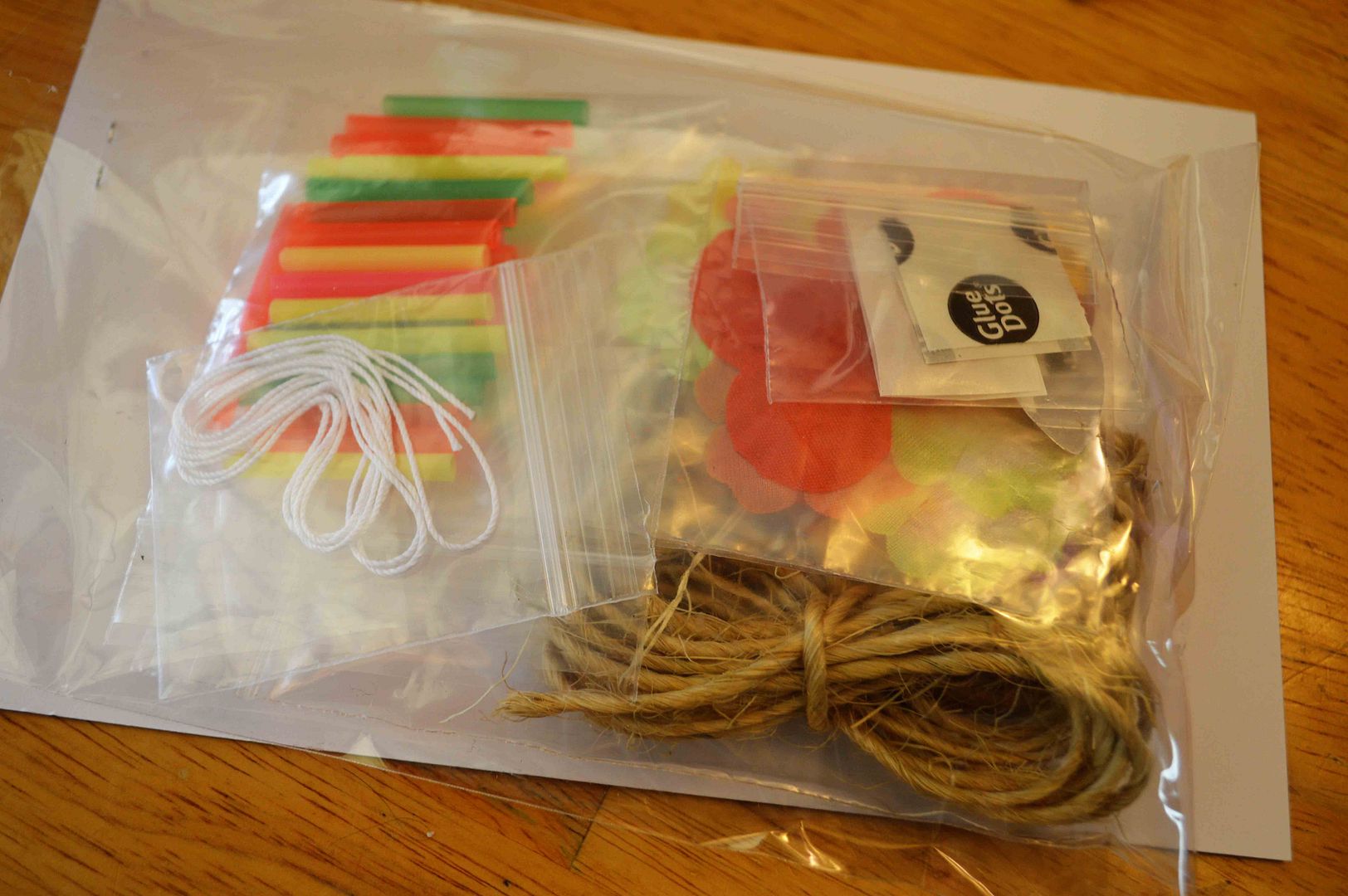 As you can see these are far more along the lines of what you might find at a summer camp, or fancy library program, however. They include DIY sets such as the make your own bottle carrier that included a plastic needle that we wouldn't have had, and the special sun color changing paper as well. Have everything prepped with instructions on the front make this ideal for a rainy day or a birthday present–since you have the option of ordering just one crate at $24.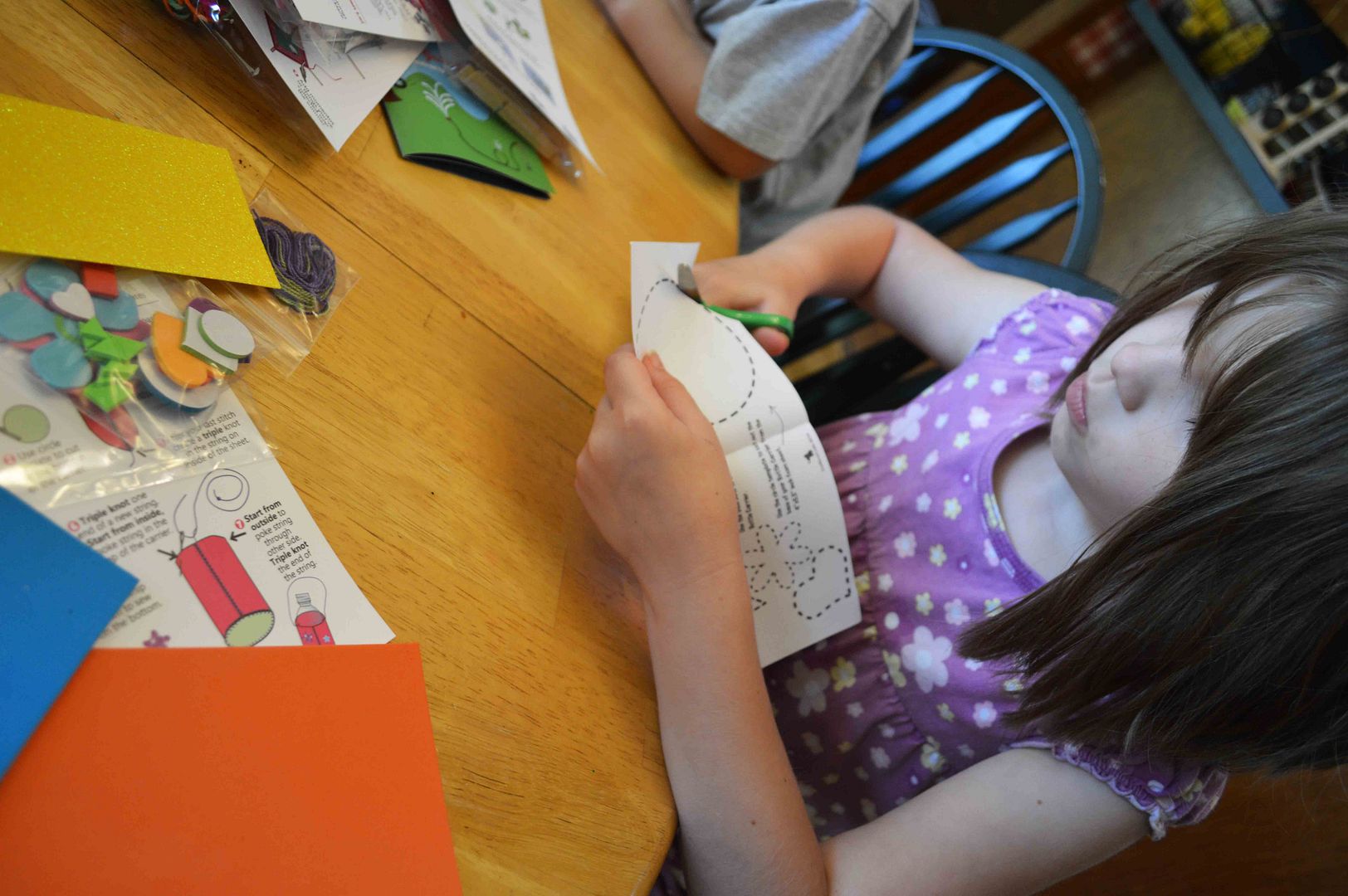 For your own child you might consider getting the subscriptions which come monthly and save you money in the long run.
We were so pleased with our box! Even Tyler joined in on the fun! If you're a busy momma who has kiddos who love to do crafts (umm….that could be a pretty accurate description of all moms I'm thinking?!) You will definitely want to check this out! If you order right now you can get $10 off!! Just use the code TURNED when you check out!