You begin to feel old when you mention something being "Before there was a Facebook" to a college student and they look at you as if you've suddenly become 100 years old.
Say, for example, our wedding that took place back in the "dark ages" of 2005 when digital photography was *just* becoming a thing but DVD or digitally recording video certainly wasn't. That's why we had a family member video tape our wedding for us, and then oh-so-elegantly transfer it onto a VHS–and there it's sat for the last many years, along with a VHS of Bob preaching a message in Sitka, Alaska the summer of 2003 when he went on a missions trip up there.
Knowing that VHS players are quickly going the way of cassette tapes (remember those??) I've known that I needed to get these precious memories OUT of storage and onto DVD–but never wanted to deal with what I thought would be the hassle of getting it taken care of.
Thankfully I found out about YesVideo which makes the entire process easy-peasy. In fact the hardest part of the entire thing was trying to dig my VHS tapes out of storage! I just packaged them up in the convenient pre-paid box, dropped it off, and then waited for my notice that they were ready to view online!
Oh yeah! One of the coolest things about YesVideo is that they post your videos online (yey for sharing on Facebook or Twitter ) plus they send you a copy on DVD–along with your original VHS tapes. Because–you know–nostalgia. Or you can create an awesome page online for people to go to and watch your videos. For example, you should go watch our wedding if you want to! Don't judge me too harshly though–I was one of the first of my friends to get married, and since this was back in the days also before Pinterest I didn't have a lot of inspiration to draw on! 😉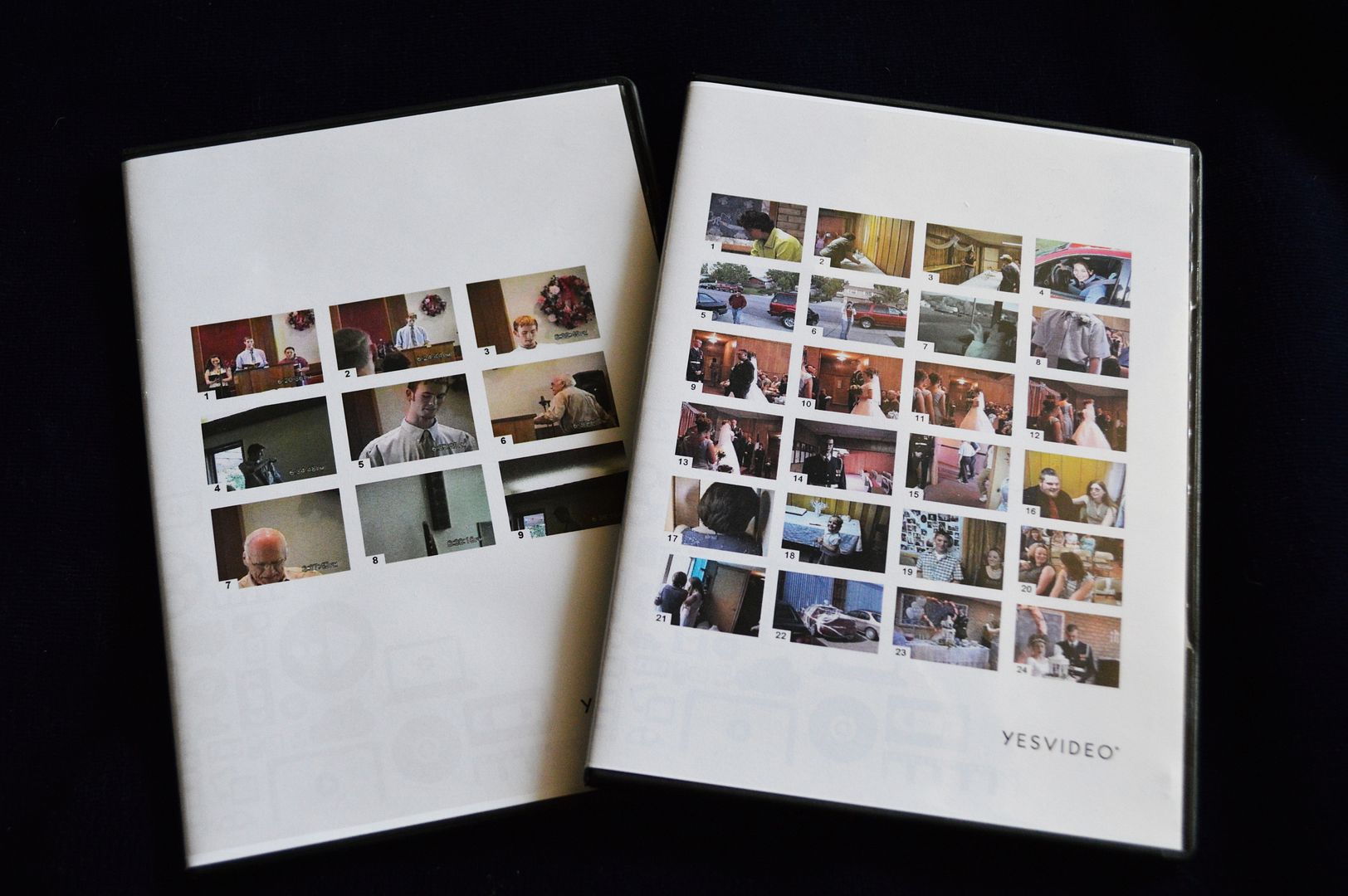 Then when your DVDs get in pop some pop corn and get ready to laugh or cry–or maybe a little of both! It was SO much fun watching our wedding with the kids. Tyler declared me to be "SO beautiful." and Amber declared that she wants a wedding "JUST like that….someday." and it was so much fun to remember details that slip your mind from time to time–like my reaction when I saw just how much they'd trashed my car!!! Watch it here–it'll make you laugh!

I'm SO grateful to finally have this huge, important To Do List item marked off–and can't wait to revisit these special memories MUCH more now!
And guess what?! One Lucky Reader will get to visit their special memories too with a $50 YesVideo Gift Card!
a Rafflecopter giveaway