This shop has been compensated by Collective Bias, Inc. and its advertiser Walmart Best Plans who have the Lowest Priced Unlimited Plans with Unlimited Talk Text and Data/Web. All opinions are mine alone. #Phones4School #CollectiveBias
As you know there are four kids in my family–the youngest of which is my "baby" sister Hannah. Even though she's 8 years younger than I am, as fate would have it both she and my hubby are starting their Junior year of college this year–they're planning on graduating in Spring 2016. It sounds like this year is going to be a CRAZY one for both of them, as well! She's over at Bob Jones University in South Carolina, so she's far away from us here in Texas, and also the rest of my family who are all still in Wyoming. Because of that having a great way to keep in communication with all the rest of us is super important for her!
Up until now Hannah's just had a simple phone and been on my parents plan. However, now that she's 21 and with a full schedule I knew she needed something a little more sophisticated to help her keep everything on track and also make the most of every moment of spare time. She also needed something that would not break the bank with her oh-so-tight college student budget.
Best Back to College Gift Ever: Unlimited Talk Text and Data/Web
So when I found out that the WFM Alcatel One Touch Fierce was on rollback at Walmart for $99.88 from $129.88 I immediately thought of her! Finding a smartphone for under $100 is a steal–especially when you consider the super low monthly price of $34.88/month Unlimited Talk, Text & Web service plan.
As I blog about all the time, I'm a huge fan of getting people zero clutter gifts that are a little outside of the box, but ones that the recipient would really want, love, or need. Pooling together with family and buying an affordable smartphone for the college student in your life and a continuing monthly plan they can afford with no messy contract and easy activation definitely fits the bill!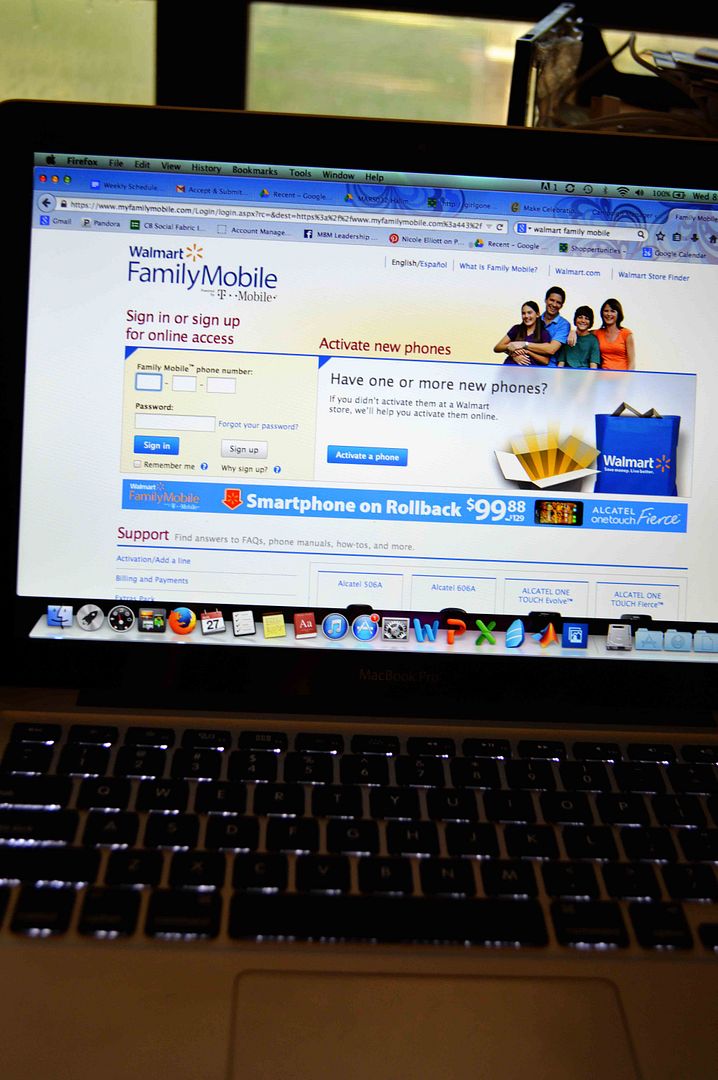 With a gift like this you just have the $99 phone and $25 starter fee–and then you can either pitch in for the first few months of service or just let them pick up that low price since it's paid after each month! If you have a family of 5 members pitching in to buy the product for the college student that means you'd be paying just $25 each for this best present ever!
She is over the moon excited about this new phone and plan and I can't wait to be able to keep in better touch with her this semester! It's hard when you're so close as a family to be so far apart–but smart phones help the distances feel shorter and keep memories and inside jokes (like kissing gorillas) alive!
What college student in your life would this make a great gift for? Let me know in the comments!