This shop for Guardians of the Galaxy has been compensated by Collective Bias, Inc. and its advertiser. All opinions are mine alone. #OwnTheGalaxy #CollectiveBias

The lights, the music, the presents, the traditions, the recipes!!!
The mess, the chaos, the lines, the noise, the stress!!!
While you know how much I loooove Christmas and all the wonderful things it brings, some years it can be as stressful as it is joyful! That's why this holiday season in addition to focusing on great gift ideas, gorgeous looks, fun new traditions, and delicious recipes for you to add to your plate; I've also decided to dedicate a few posts to getting help from your kids, de-stressing, and how to have fun with your spouse!
We all know that the holidays are supposed to be about family time, but sometimes it can be really hard to take a break from all that December brings and simply enjoy some relaxing time! One thing that I love about staying with my in-laws for chunks of the year is that anytime they're back in town after the kids are in bed we try to pick out a great movie, grab our favorite munchies, and kick back and enjoy a good action flick-especially during the holidays!
An action flick, during Christmastime, you might ask? While all of our family loves the holidays the my hubby and my father-in-law are, let's just say, not quite as enthusiastic about watching A Christmas Carol for the 500th time as the rest of us. So for our quality, de-stress family time we always turn to an action movie–the newer, the better since they usually pick up any new Marvel film the moment it comes out!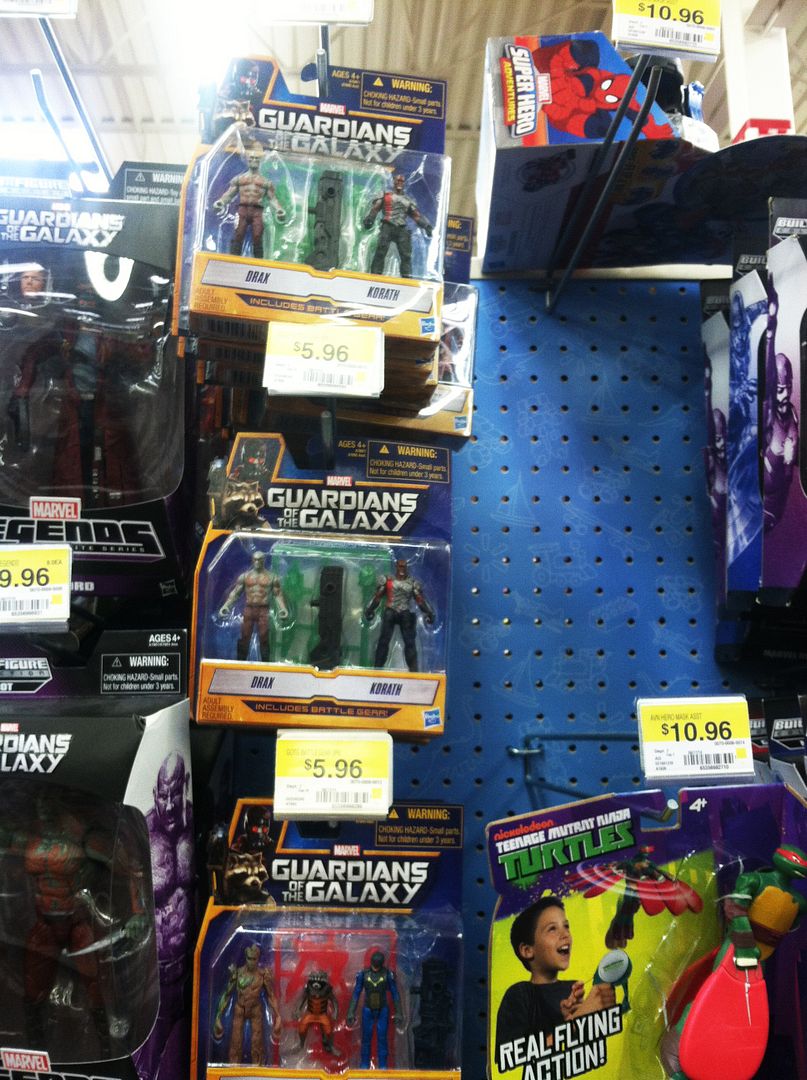 This week we were all SUPER excited because Guardians of the Galaxy was finally released on Tuesday, December 9th! So we knew a movie night was definitely in order! When I was doing the final touches on our Christmas shopping at Walmart this week I made sure to pick up lots of Guardians of the Galaxy goodies! I found the DVD and Blu-ray in their normal locations in electronics, but I had heard that there were also some great Guardians of the Galaxy Toys available so I made sure to hop into the toy aisles and check those out too! Your store might even have a stackable display for Guardians of the Galaxy DVD and other merchandise all together, so keep your eye out for that, too!
There are a bunch of great promotions for the toys going on right now, including one where when you purchase a Groot, Drax or Rocket Raccoon figure for Disney Infinity 2.0. from 12/7 – 12/13 the cashier should be prompted to give a $5 Walmart gift card instantly!
I picked up a DVD for our family to watch during our family movie night and a BluRay to give my in-laws for Christmas. Since it comes with the Exclusive Character O-sleeve, exclusive music zinepack, and a 64 page magazine with cast and crew interviews, exclusive behind-the-scenes photos and trivia PLUS a custom "cassette" laptop decal it really makes the perfect Christmas present with lots of little extras!
Also when I found these awesome little figurines for just $6 I knew they would make the perfect stocking stuffer for Tyler! He's very into little "guys" these days and I can't wait to see how excited he is to pull these out on Christmas morning! All the gifts in the line would be perfect for any boy from his age up to much older ones! I love how between the movie and the toys you can pcheck off at least one present for every guy on your list, and quite possibly some of the girls, too!
Once I had all the goodies safely tucked away at home and the kidlets tucked away in bed it was time for our much needed de-stress time!
In my mind no family movie night is complete without some popcorn! A few months ago I found out that I could make homemade popcorn myself in the microwave that was super easy, less expensive, and tastes way better than the who-knows-whats-in-that package kind, I've been hooked ever since and want to share this glorious discovery to the world!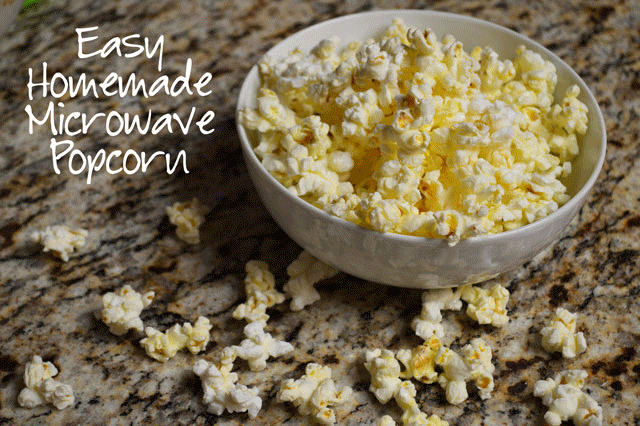 You can get the official Homemade Microwave Popcorn Recipe but it's so simple that once you've done it once you'll probably never look at it again! All you need is 1/2 cup unpopped popcorn (you can get the Great Value kind for super inexpensive at Walmart!) Brown Paper Lunch Bag, 1 tsp Vegetable Oil, and melted butter and salt. (well if you want to be healthy you can even leave off the melted butter and salt, but for Family Movie Night it's a must!!). Our microwave gets it perfect at about 2 1/2 minutes but you'll just have to play around with yours to find the "sweet spot".
Once you have a heaping bowl full of deliciously buttery popcorn it's movie time! Absolutely the perfect way to destress during the crazy holidays season!
How do you destress around the holidays? Is it with action movies or some other way? Leave me a comment and let me know!