This shop has been compensated by Collective Bias, Inc. and its advertiser who offers Unlimited Talk Text and Data/Web. All opinions are mine alone. #MaxYourTax #CollectiveBias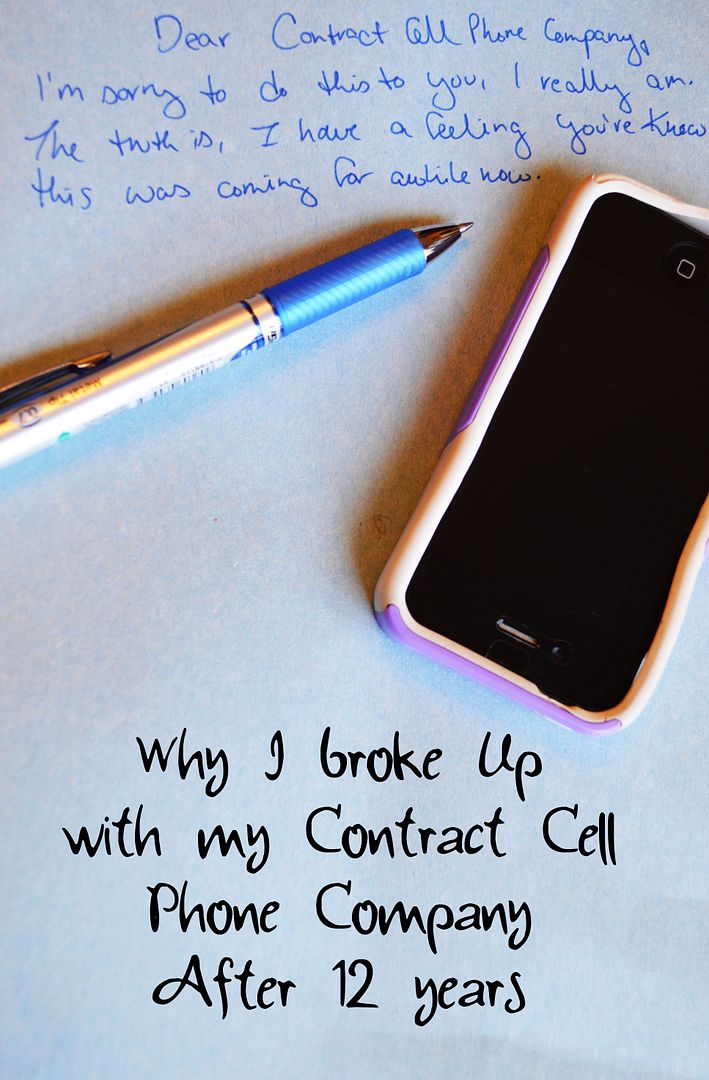 Dear Contract Cell Phone Company,
I'm sorry to do this to you, I really am. The truth is, I have a feeling that you knew that this was coming for awhile now. I mean, my hubby already broke up with you awhile ago, and I even encouraged my sister to dump you. Since then I talked my younger brother and sister-in-law to cut ties as well. In spite of this I've held out, the longest, clinging on to the good times and memories of what we once shared together; but now it's time that we have to call it for what it is, and let each other go our separate ways.
To be quite honest, it's not me, it's you, but as you might have guessed the main reason is that I've met someone new. Just like my husband I met Walmart Family Mobile and the  ZTE ZMAX phablet in, well, Walmart (what can I say? It seems to be where I fall in love). With their good looks and flashy low prices I couldn't help but stopping and gazing into their options for awhile. You know you just haven't been meeting my needs lately–all those high prices and a glitchy phone far before my "free" upgrade rolled around (Oh yeah, something I've been wanting to tell you for awhile–calling an upgrade "free" and then charging me an activation fee is kind of a jerk move, I'm just saying. Walmart Family Mobile requires a $25 activation card, but at least they're honest about it).
These guys looked like everything I'd ever dreamed of–ridiculously better on my wallet than you, and a whole lot bigger and stronger than you, too. When I gazed into the super big screen of the ZTE ZMAX  on roll back for $179.00** that offers Walmart Family Mobile's new 4G LTE Speeds at just $29.88/month (for the first line) which gives me Unlimited Talk, Text & Data service plan which includes up to 500MB, I began to compose this Dear John letter to you in my mind. If I hadn't been wanting a tablet lately I might have considered the ZTE Zinger which made my penny pinching heart pitter-patter just a wee bit with it's crazy low rollback price of $19.84**. But I knew that I would be happier with the ZTE ZMAX in a long term relationship, and so picked him and and took him home (just to get acquainted, you know I'm a proper lady).
You see, the timing is really perfect, I wanted to wait till after Valentine's Day to dump you (because I'm not that heartless) and, well, to be honest now it's Tax Return season and what could be more perfect than to use my return from last year for a perfect tax write off for next year? You've been with me so long that you must know how I reason by now.
Sure enough Walmart Family Mobile was a perfect gentleman when I got them home, and activating my new relationship err, phone was easy as can be, no waiting in long lines and haggling with salesmen while children bounced off the walls like what you subjected me to every time we got an upgrade together.
The better we got to know each other the more compatible I could see we would be–my new phone is big, bright, and beautiful, and the fact that it's Android and plugged in with Google (which my life revolves around on a continual basis right now) was just one more reason to get serious with him, and to dump you along with my non-android-several-models-back-phone that the top button hasn't worked on forever.
I guess I'm just saying all of this because I want you to be happy for me, and for you to go on and live your life and be happy with those poor customer's you're still duping. I know you'll be seeing me around with my new partner, and as you see me tapping the screen and smiling I just want you to know–this was best for both of us.
Ok, ok so it's the best for just me, but I'm alright with that.
Sincerely,
Your Ex Customer Nicole
**Disclaimer: All prices for phones and plans included in this post are accurate as of the date of this posting; however, these prices are subject to change. Please refer to http://cbi.as/aafid or your local Walmart for current pricing.
Save