I am a member of the Collective Bias® Social Fabric® Community. This shop has been compensated as part of a social shopper amplification for #CollectiveBias and its advertiser. #WalgreensOlogy who help promote social responsibility by providing products for My Healthy Home, and are endorsed by Healthy Child Healthy World—-an organization dedicated to creating healthy environments for children.
Pressures begin to build–work, school, after-school activities, recitals, pets, check ups, visits, holidays, vacations, overflowing inboxes, overflowing counters. All piling higher and higher on the ever spinning plates that I as a work from home mom am forced to juggle around each day. Throw in an unexpected curve ball like a nasty spring illness and things start to fall, crashing to the ground and shattering in stress-filled and messy pieces all around.
I don't know about you — but I've decided that enough is enough! You might remember when I chose my One Word for 2014 — while my "Bless story" is still playing itself out, I've decided to add another component to it this spring. This spring I'm embracing one word:
Simplify
When I find myself collapsing at the end of the day–overwhelmed by stress and clutter–physical, mental, online and off, one word comes to my mind as the solution: Simplify.
Of course, there are many ways you can do this–the first that comes to mind is Simplifying Your Stuff — as in your household possessions, all your belongings! In my Organizing in Small Spaces Series I've already given you lots of examples and ideas on how to tackle your possessions into a manageable amount and set them up in an organized way.
Spring is the perfect time of year to either put these practices into place for the first time, or to brush and up do a good maintenance run-through everything and free yourself of some physical clutter that is bound to trickle in through all the birthdays, holidays, and "necessary purchases" through the year!
The first place I started in my journey to simplify was piling up the back of my Xterra full to the brim with a load to run to Goodwill and paper and cardboard to recycle. I also finally put the practice of swapping out toys into place–and the kid's room feels so much better now!
In my recent post 3 Tips to Handle Every Mess Life Throws at You I actually touched on the idea of Simplifying (I told you I've had it on the brain lately!!) and how well it applies to your cleaning routines. In that post I mentioned that I loved using all-purpose items that made my life easier by being able to do many things at one time with one great product.
One thing I didn't mention, however, is how important choosing SIMPLE products in and of themselves was! So today I want to focus on that!
Simplify Your Life ~ Simplify Your Products, My Healthy Home
I'm sure you remember that because of Amber's eczema I was forced to sit up and pay attention to what I was using in our laundry detergent and cleaning products in our home. Since then I have come to decide that using products with the simplest ingredients and no nasty chemicals are best for our family for a variety of reasons! Because of this when I was introduced to the Ology brand a little over a year ago I quickly fell in love with their products! They are all free of 10 harmful chemicals, which make them fit perfectly into my requirements.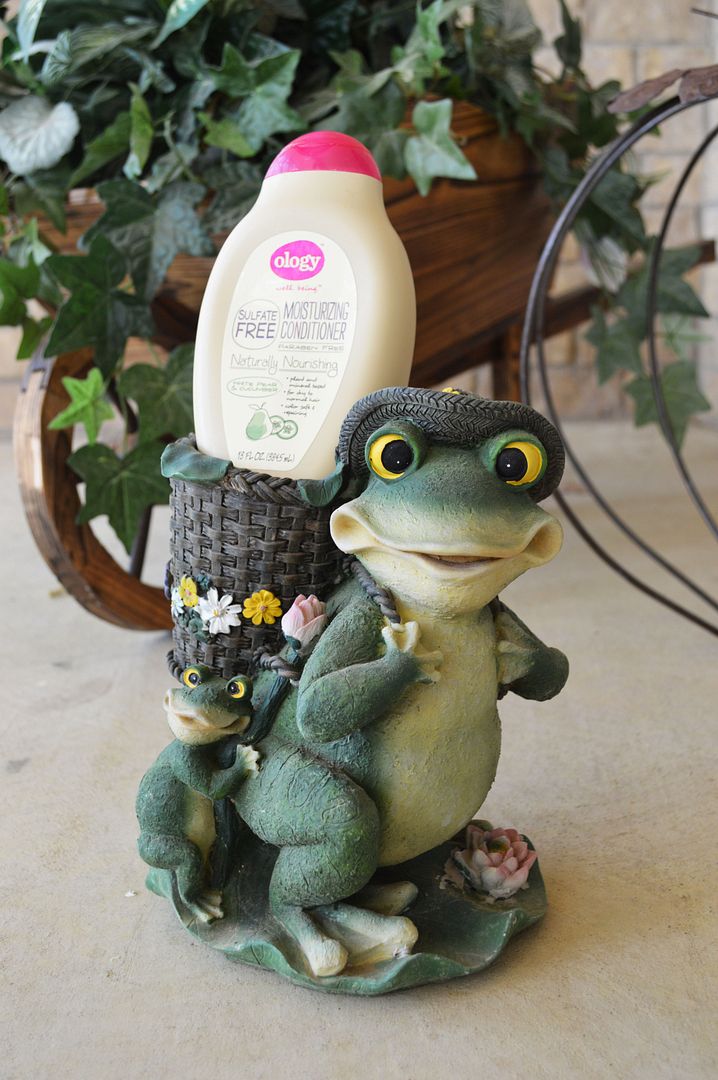 I was first introduced to their great line of personal care products and have been using them on me and the kids over the past year. The moisturizing conditioner is a favorite of mine and I've been using it on my fussy hair now that it's in that semi-awkward growing out stage. It's simply amazing!
Recently on a trip to Walgreens (remember, they're the only retailer that carries Ology) I realized that they also carry paper products like toilet paper and paper towels! What makes these especially cool is that they are made of 100% tree-free materials–they make them using renewable sugar husk that would otherwise be disposed and quick-growing bamboo that regenerates in as little as six months, so it's safer for the environment — cool right?!
The other two products that I've grown to love are their Laundry Detergent and their All-Purpose Cleaner! The Ology Spring Lavender & Vanilla Detergent smells absolutely *amazing* and because it's not made using synthetic fragrances I can use it even on Amber's laundry! Of course I mentioned before that I love my all-purpose cleaners and this one is perfect for me as it's tough enough to cut through grime and grease but gentle enough that I don't feel bad spraying it in the bathroom when I do my cleaning with the kids around!
Simplifying my products is helping me on my journey to free myself this spring from stress, clutter, and yucky chemicals!
What would you like to be  free from this Spring? Leave me a comment letting me know!