I am a member of the Collective Bias®  Social Fabric® Community.  This shop has been compensated as part of a social shopper amplification for Collective Bias and its advertiser. This post is not a healthcare professional's opinion although B.Infantis is Doctor Recommended. All opinions are my own. #NaturalProbiotic #CollectiveBias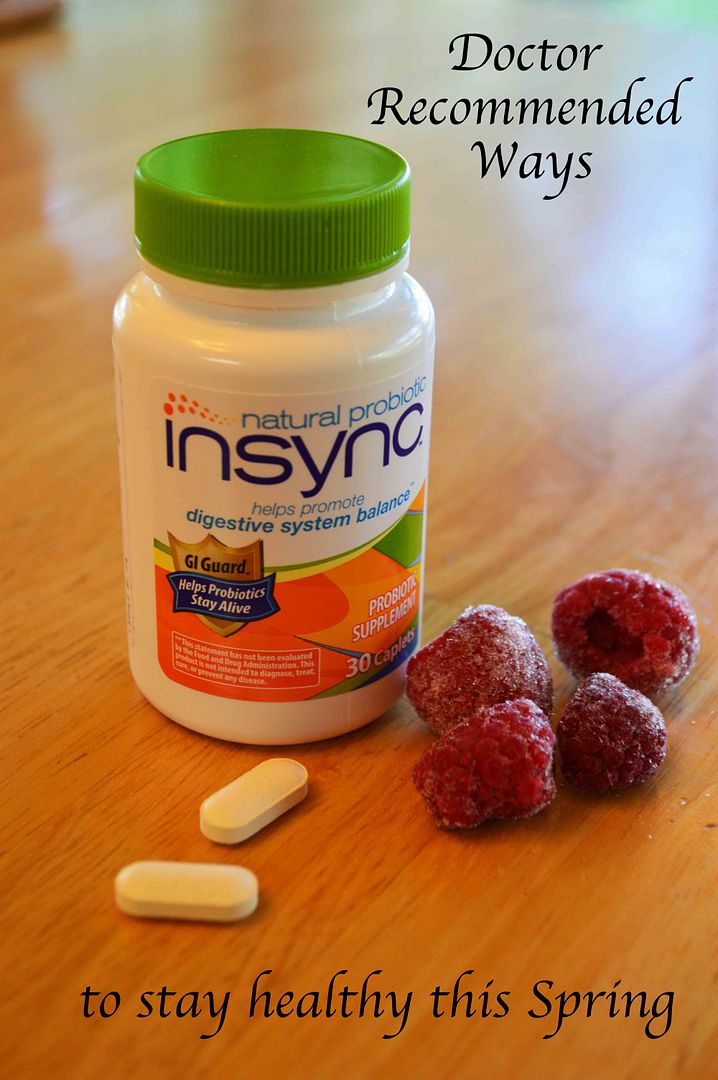 So as I alluded to in my last post–April was just a rough month health wise for the Elliott family! At the beginning of the month we all got "the fake flu" (which I thought was the real thing) which made Amber miss a week of school due to a fever. She got better for a few days, then super, super sick again–with a fever going up to 103. We took her in and she was diagnosed with a bacterial infection after having "the fake flu" (taking her in is how we found out that it wasn't "the real thing"). Another week off of school and a round of antibiotics and she was as good as new!
A few days after all of that happened, however, I also took a turn for the worse and came down with a horrible sore throat, cough, aches, and a fever. Thinking it was the same thing that happened to her I went to the clinic–where they tested me and I found out that I did not have a sinus infection, but instead had the REAL flu–as in Influenza A scary stuff flu. Since I'm young and healthy, however, the Dr wasn't too concerned and sent me home with a diagnosis of lots of rest and chicken noodle soup. I'm soooo relieved to say that now I am FINALLY "all better" however my poor body is feeling suuuuuper tired, weak, and I know my poor immune system is just about shot to pieces–not to mention things in my gut still feel "not quite right" after the flu played havoc on my innards about 1/2 way through the week of trying to recover from it.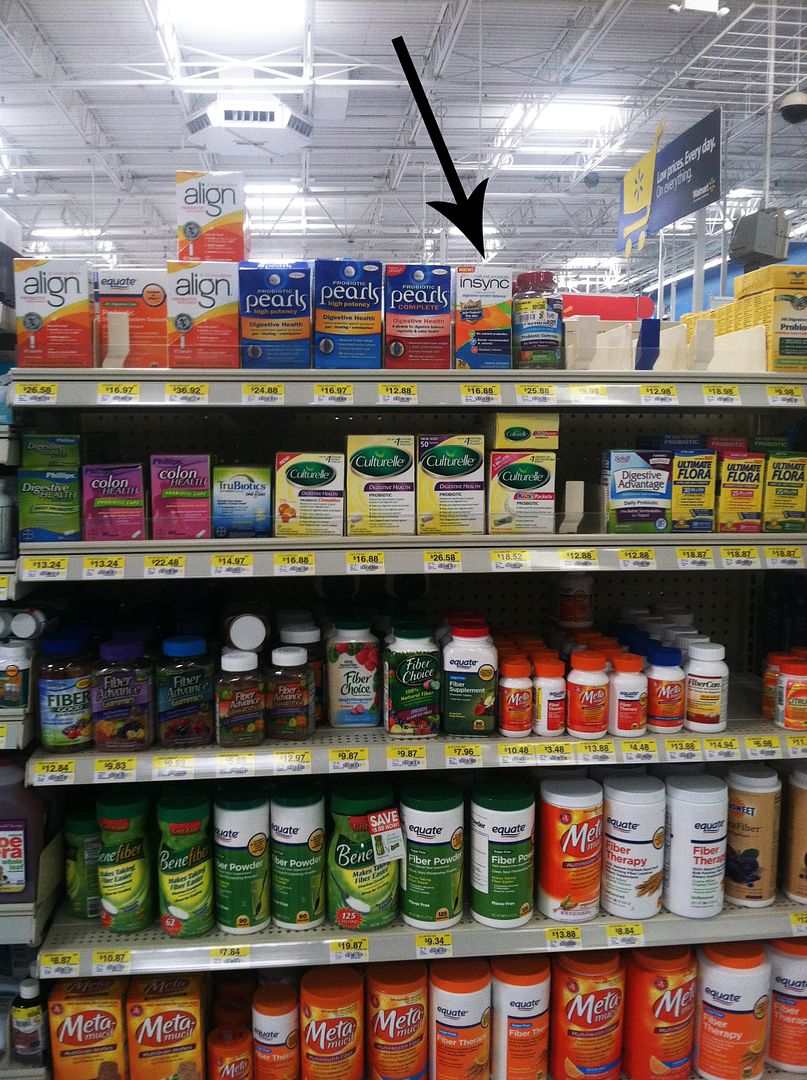 So what's a poor, tired, recovering mommy to do? Thankfully I'd just found out about Insync  — it's a Natural Probiotic dietary supplement that contain Doctor Recommended B.Infantis. They have a Gradual Release that helps restore Digestive System Balance — not to mention the fact that probiotics have been found to also do a whole other slew of great things for your body. I was most interested in the research that shows they would help get my "good" bacteria back to what it should be and help out my weakened immune system!
Luckily for me Walmart just started carrying Insync, so I was able to easily pick them up when I was doing my "oh no haven't gone shopping in 2 weeks there's nothing in the house" run. I found them easily in the pharmacy section, right by all the other supplements.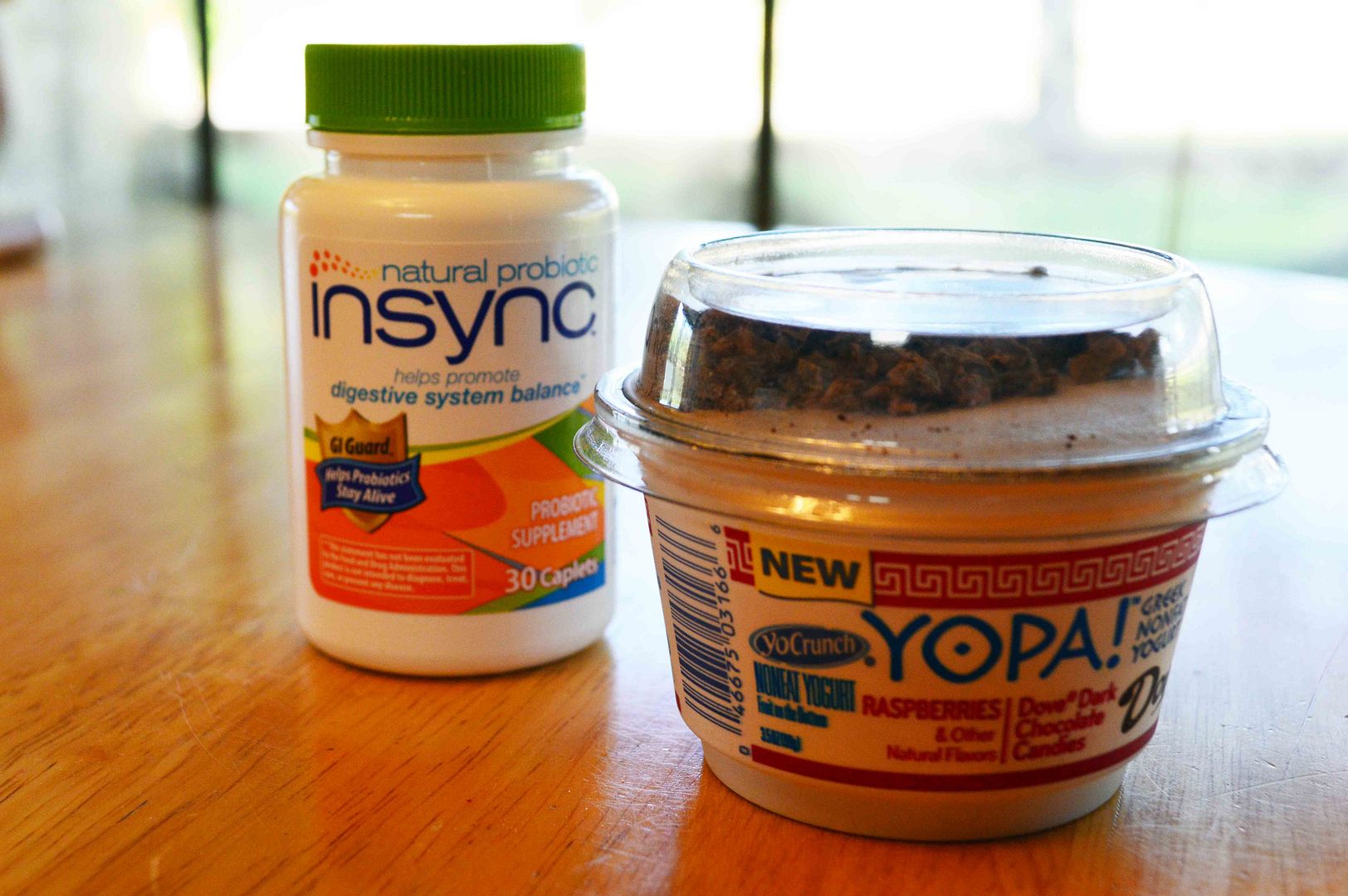 In addition to getting my natural probiotic in my new supplement form, I'm also going to stay healthy by getting them the good ol' fashioned way too — yogurt! I'm currently loving Greek Yogurt as it has a lot less sugar (ok, ok–not this kind with the Dove chocolate, but normally I do the one with granola) a lot of protein, and it's makes the perfect daily breakfast for me!
The next way I'm staying healthy is my latest snacking obsession. I'm currently consuming massive quantities of frozen raspberries–I don't know why but I just looooove them!! I eat them at night to get my sweet tooth fix fixed without resorting to a cookie in a cup. Muuuch better for me, my recovering health, and my capri pants–yey for antioxidants and vitamin c!
The last way I'm staying healthy this Spring is by goofing off. Yepp, you totally read that right. You see, when you get SO sick it's just going to take awhile for your body to recover, and jumping right back into all the stresses and pressures of life and making yourself do it without enough rest or sanity is a bad, bad, bad idea. So I've been purposefully taking long stretches of goof off time to help myself relax and my body to gain back it's strength. (if you're my friend on Facebook you probably wondered why I've been posting SO much lately–now you know!)
Curious to find out more about Insync? Check them out on Twitter – @insyncprobiotic
How are YOU staying healthy this Spring? Leave me a comment and let me know!