I am a member of the Collective Bias®  Social Fabric® Community.  This shop has been compensated as part of a social shopper amplification for Collective Bias and its advertiser which offers Walmart Best Plans with Unlimited Talk Text and Data/Web. #FamilyMobile #CollectiveBias
The day I met hubby one of the things that impressed me the most about him was that even though I could tell he was attracted to me, he didn't once try to ditch his little brother who was tagging along with him. Having a strong, loving tie to your family was something that meant the world to me and a quality I'd always been hoping to find in my future spouse! In addition to being super close to his younger brother, hubby has always had a great relationship with his Dad as well.
Through the years hubby has always kept his family ties strong even when he, his Dad, and his brother were spread far apart throughout the country because of the boy's military service and their Dad's job in welding inspection which keeps him continually on the road.
They keep their bonds strong by long phone calls punctuated with peals of laughter and good-natured ribbing. Text messages shoot back and forth and help keep everyone in the loop about the latest military misadventures and family tidbits.
You might remember a few weeks ago that I shared with you that we were able to keep Bob's family ties strong without breaking the bank by switching to Unlimited Talk Text and Data/Web with Walmart Best Plans. He has continued to love his "Smart Dumb Phone" and takes advantage of it every day–enjoying it doing exactly what a phone should do–being a phone!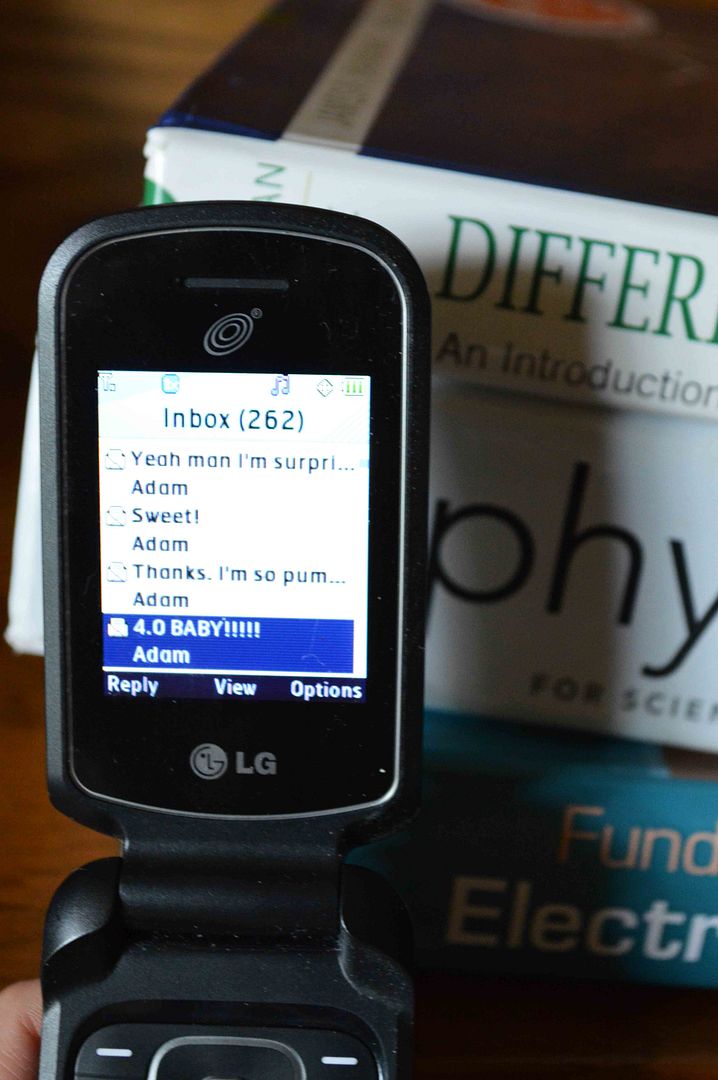 It definitely came in handy 2 weeks ago during finals when hubby was checking back and forth for study sessions–and then last week when the final grades came in his phone was lighting up with grade comparisons. The result? Two of his buddies and he all got 4.0! As Electrical Engineering majors in crazy classes like Calculus 3 and Differential Equations they were all very excited!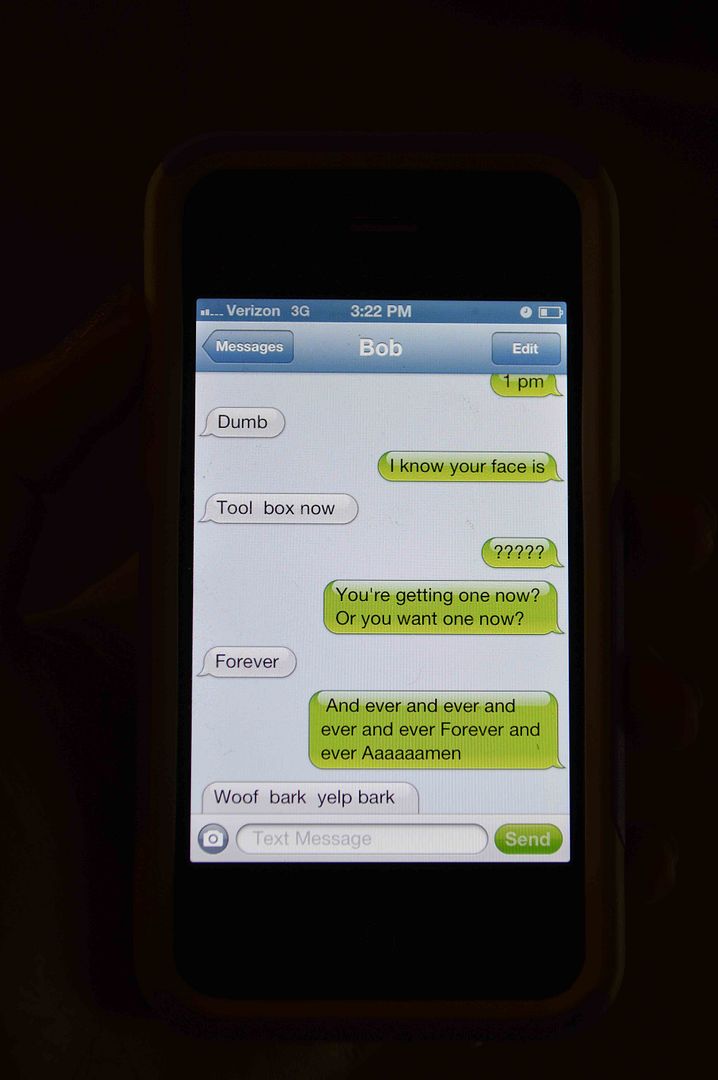 And, of course, the cheap(est) wireless plan comes into play in a big way in our lives in the deep, meaningful, and gushing text conversations Bob and I have with each other on nearly a daily basis. No really–just check out this real snapshot of our latest texting conversation above. It really wasn't a fluke, this is basically how we text each other each day, for this post I just went to our text dialogue on my phone, scrolled up just a wee bit, and snapped a picture–hahahaha!
As much as we love the connection to family that Bob's new phone and plan give him–I have to reiterate how amazing the savings each month are! In fact the $130 a month we're saving on the phone we're able to put towards things that matter more to us as a family-like this amazing, reliable, and "dream" truck that Hubby has always wanted but that we've never been able to afford until now.
Thinking about making the switch but not sure if Family Mobile would be right for your family? Check out their FAQ to find out if it will be as amazing for you as it has been for us!
How does your family stay close over the miles? Leave me a comment and let me know! Also–are we the only ones who have these kinds of texting conversations?!