I am a member of the Collective Bias®  Social Fabric® Community.  This shop has been compensated as part of a social shopper amplification for Collective Bias and its advertiser Nestle Coffee-Mate #CollectiveBias #CMSalutingHeroes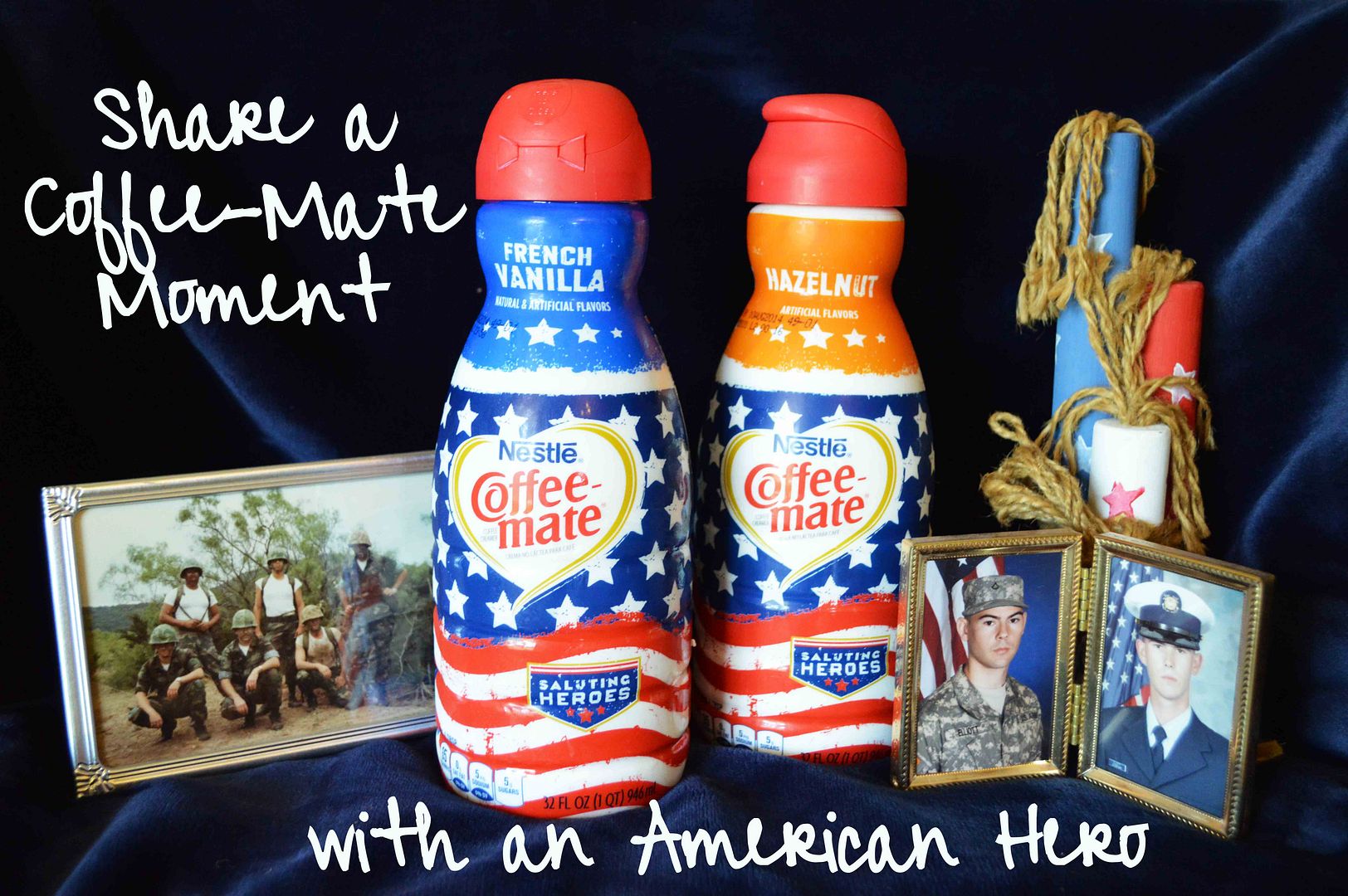 It's no secret by now that the military has played a HUGE role in my life and the life of my family. From having a plethora of family members who served in the military, to being an active duty spouse for over 7 years, to now living the life of a Veteran wife whose hubby is a full time college student using the GI Bill, the military still touches our lives on a daily basis.
I try to be extra thankful and appreciative of our military, their spouses, and their families. After getting a taste of what they go through my heart just goes out to them. Sometimes, however, it's easy to forget to show your appreciation to those who are closest and mean the most to you–in this case I realized it had been too long since I had thanked Bob for all he sacrificed and did in service to our country, and reminded him that he is my Hero!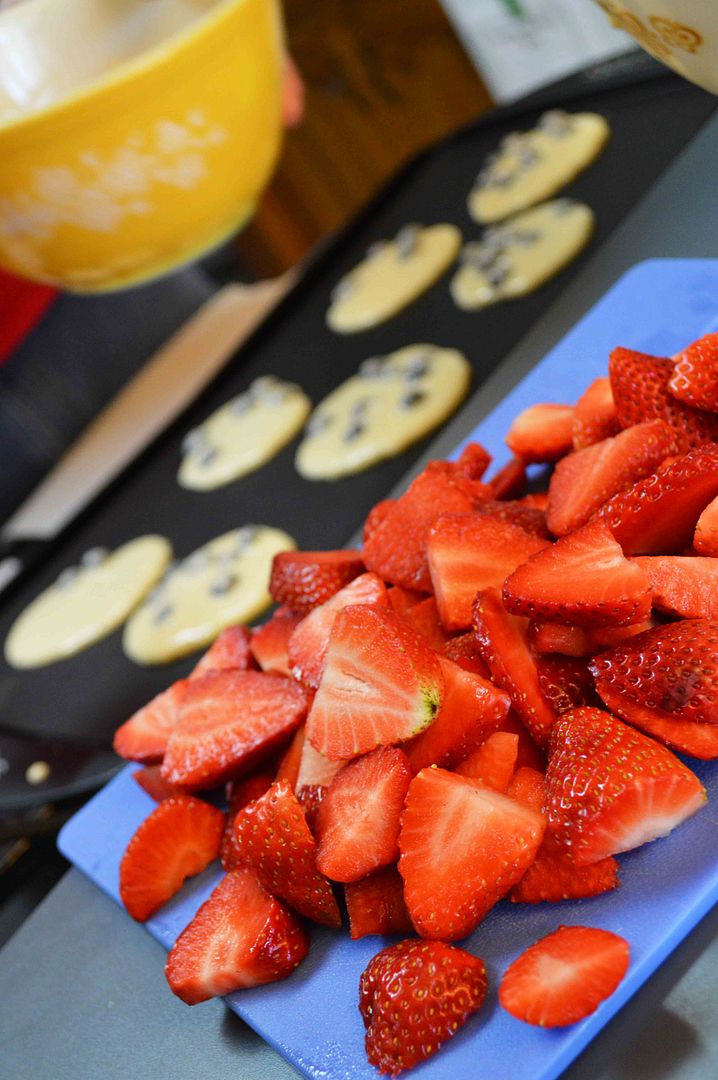 Sharing a Coffee-mate Moment with my All-American Hero
Over the past few months we've started an awesome tradition that every Saturday morning we cook a huge brunch together as a family. I thought it would be easy and fun if we took this every week tradition and made it a little more special!
We decided to do a Red, White, and Blue breakfast by making homemade blueberry pancakes and serving them with strawberries,  and powdered sugar. To carry on the festive mood the kids got milk to drink and hubby and I enjoyed coffee with the new French Vanilla & Hazelnut Coffee-mate liquid creamer bottles in patriotic stars and stripes for our coffee. The special bottles are only available at Walmart Memorial Day through the 4th of July–so be sure to grab them both up! If powdered coffee is more your speed their Original powder creamer is available in stars and stripes too!
Here is my shy and introverted hero hubby "hard at work"! He is a complete riot when it's just our family around!!! I love the constant reminder that heroes are the exact same as everyone else–they just choose to sacrifice so that others can continue to enjoy the freedoms and privileges they have each day.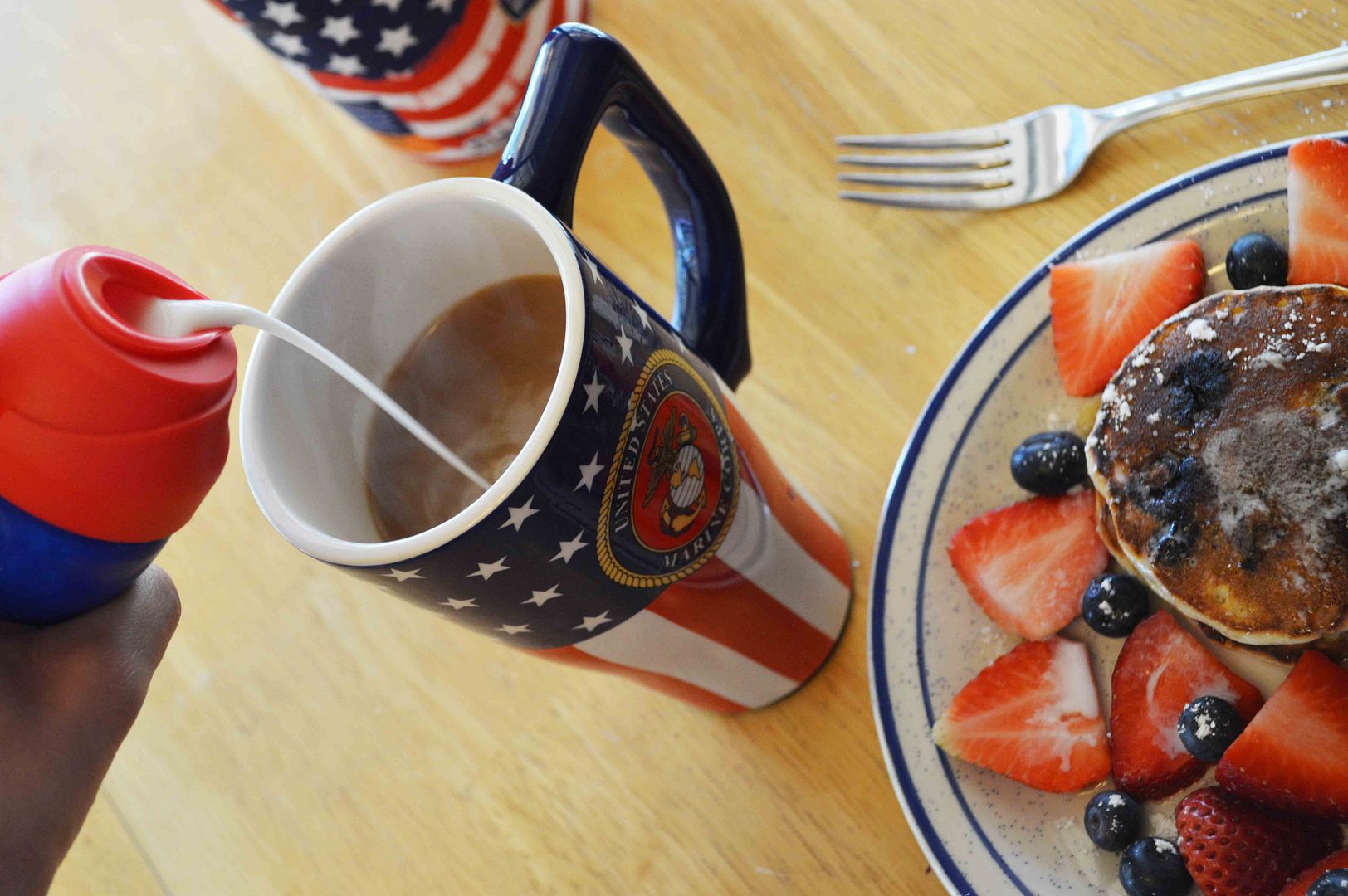 Because of this it always warms and touches my heart when I see companies who want to honor and help those in the military. In honor of our military heroes, Nestle Coffee-mate is proud to partner with Operation Homefront. Coffee-mate's contribution helps Operation Homefront provide a wide range of support for military families.
Our brunch was simply amazing and it was so great to stop and take the time to honor hubby, and remember our years in the military and help the kids learn more about it–in such a simple yet meaningful way!
I'd love to encourage you to reach out to a military family, service member, or Veteran in your life and create your own Coffee-mate moment with them! Perhaps have a brunch or even invite them to dinner– Dinner With The Smileys style!
Who are the Military Heroes in your life?