This shop has been compensated by Collective Bias, Inc. and it's advertiser Kellogg's Frosted Flakes and Froot Loops. All opinions are mine alone. #CollectiveBias
You know that I'm a big advocate of giving Zero Clutter Gifts! I also love receiving them! When given the choice of what my birthday present will be–I'll choose an "experience" gift rather than a physcial one nine times out of ten! That's why for the last few years my birthday presents have included things like going and seeing How To Train Your Dragon Live in 2012, and spending the day with hubby at Six Flags last year. This year was no different, and I couldn't wait to scheme up how we'd celebrate!
When I found out that Kellogg's was hosting a Movie Event in Dallas I knew I'd found what I wanted to do! Cereal to munch on and a family movie in a Walmart parking lot for free?! Yes, please! I was even more excited when I found out that a blogger friend Denise of The Effortless Mom would be attending too. I've worked with her several times before but we'd never gotten to meet even though she lives "just down the (1-20) road".
Naturally the kids were as excited, or more excited, than I was! They both have super early bedtimes so anytime they find out they get to stay up wwaaaaayyyyy late they get excited, and they've only been to the movies a handful of times–so this was a very special treat for them!
We were so impressed with the event set up–all the Kellogg's team were super sweet and helpful, and since we were early (we were excited!) we had the whole cereal bar to ourselves and got to get just what we wanted!!
In typical little kid fashion anything over-sized automatically becomes "so cool" — so this awesome HUGE cereal bowl stocked up with water was a big hit (ok, ok–I was pretty impressed with it too!)
The cereal bar itself was equally impressive–all of our favorite kinds of cereals in adorable dispensers with nice heavy duty bowls (practical souvenirs, yey!) and adorable little boxes.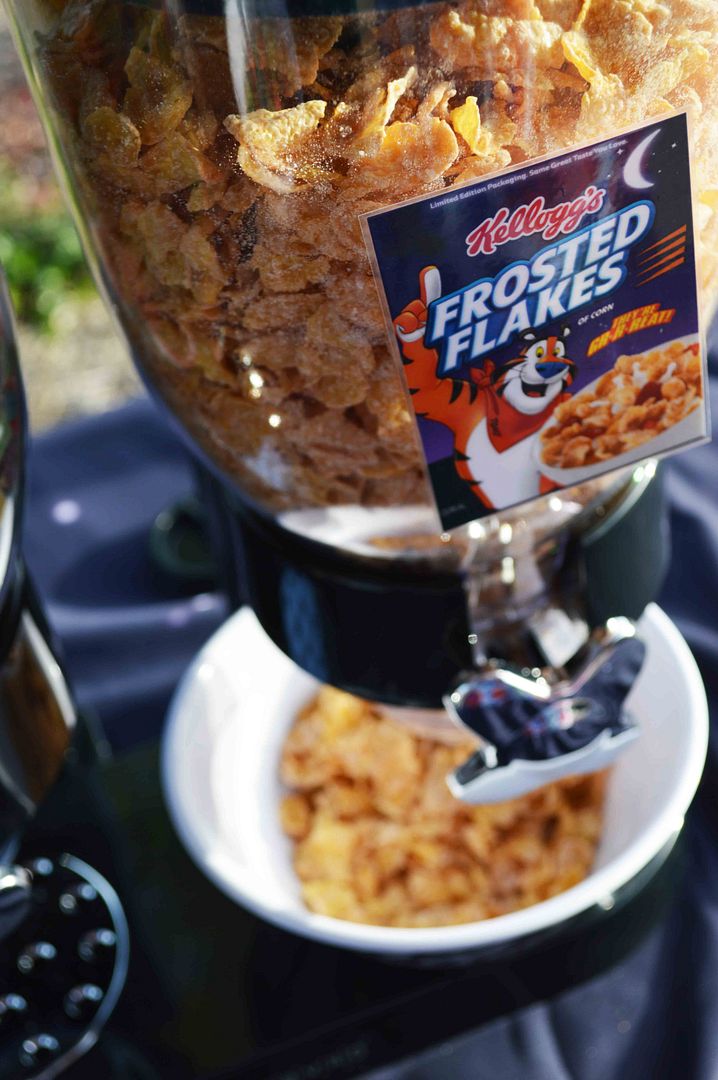 They didn't forget the toppings or milk either!
You know that I try to keep us all healthy and happy so I am no stranger to using Kellogg's cereal as a fun snack alternative to candy or packaged popcorn at home for special occasions!  It was so fun to do it here as well and to get some new ideas about kinds to mix and fun and healthy toppings to add in to really make it feel special!
Another super special surprise for all of us?! The star of the movie we were watching made a guest appearance!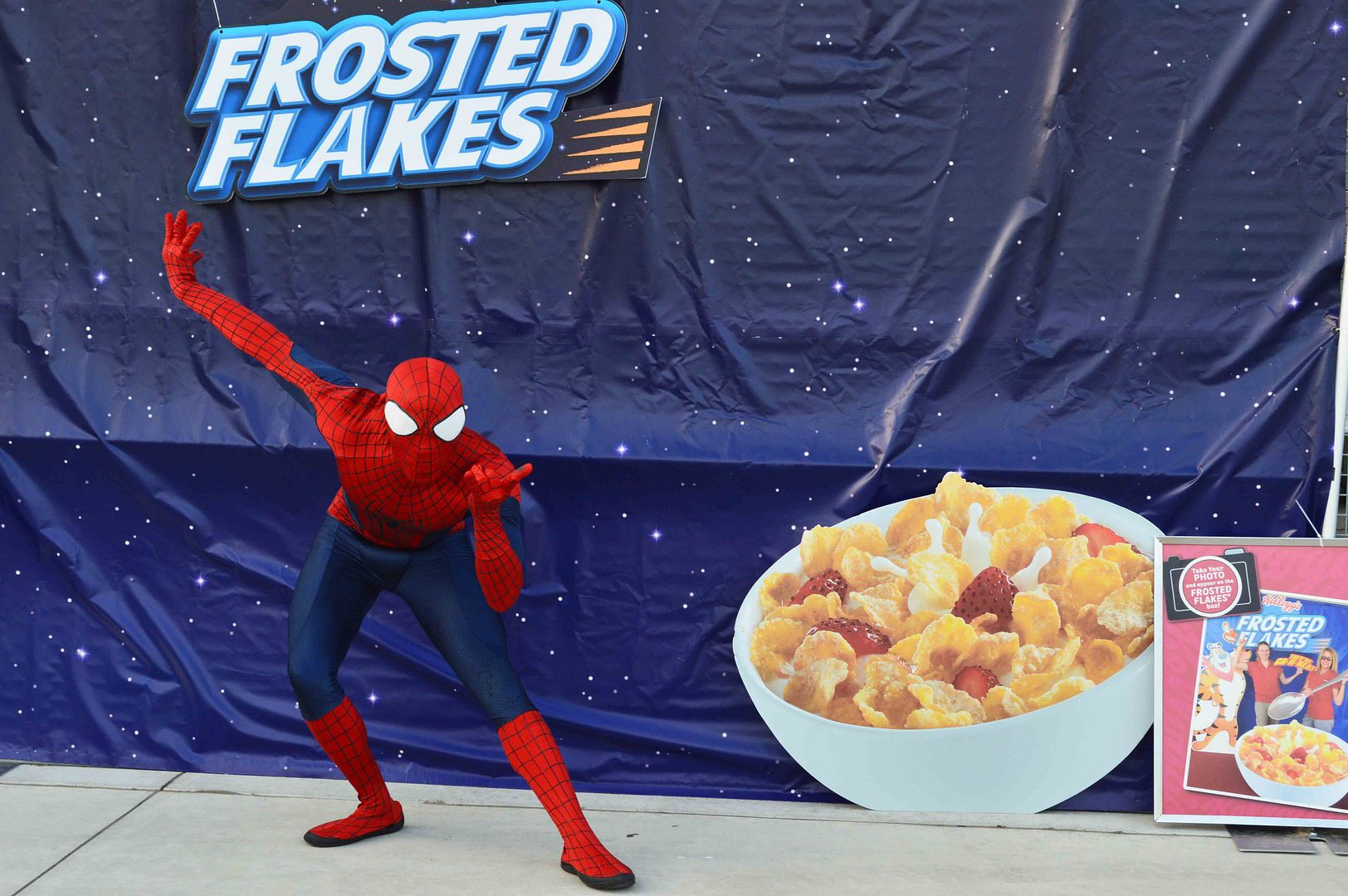 Everyone say hello to The Amazing Spider-Man!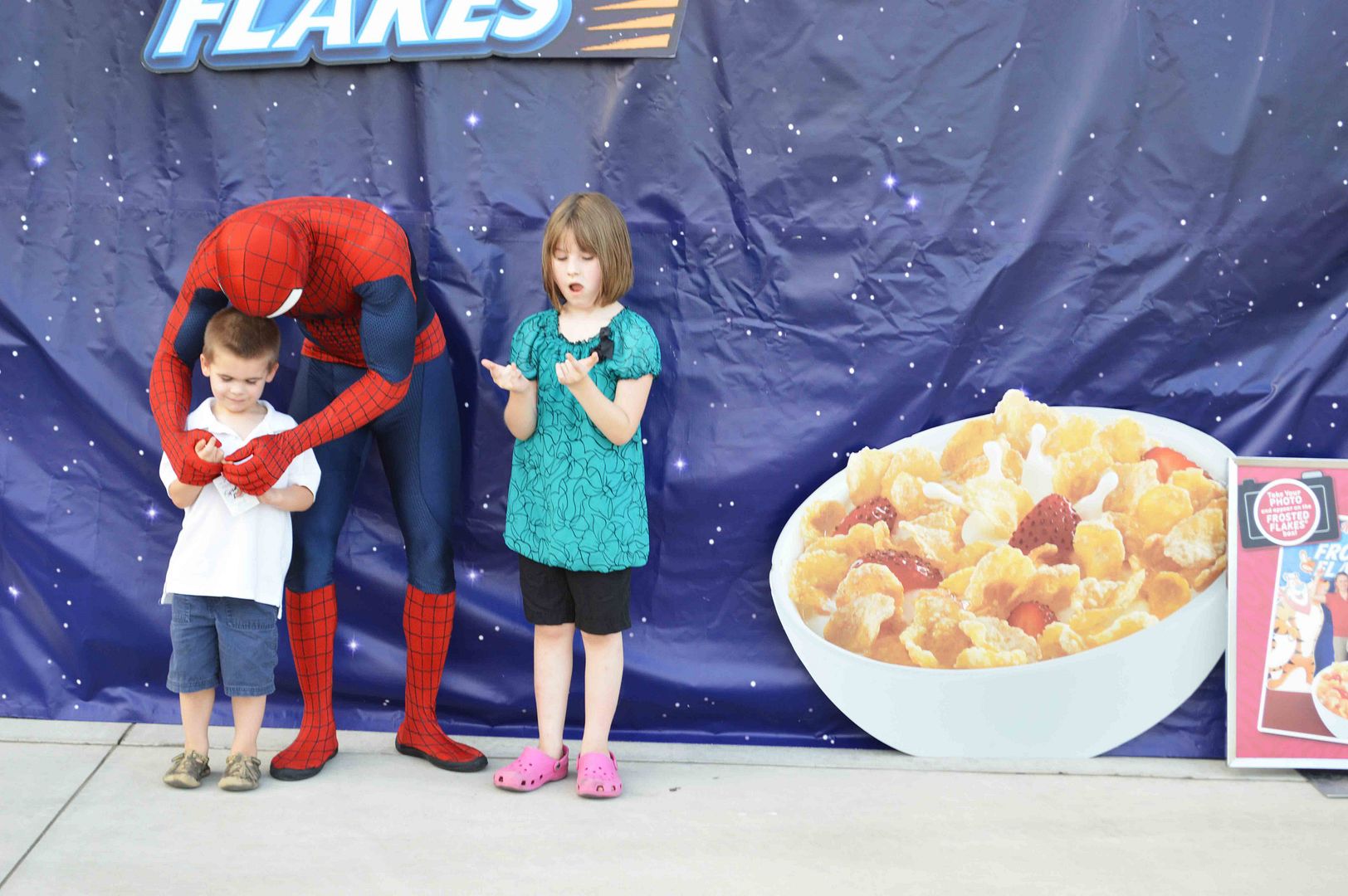 In typical awesome super hero fashion he was super funny, friendly, and met my children's over enthusiastic tackling hugs hello and goodbye with laughter.  He even taught them how to do Spidey-fingers!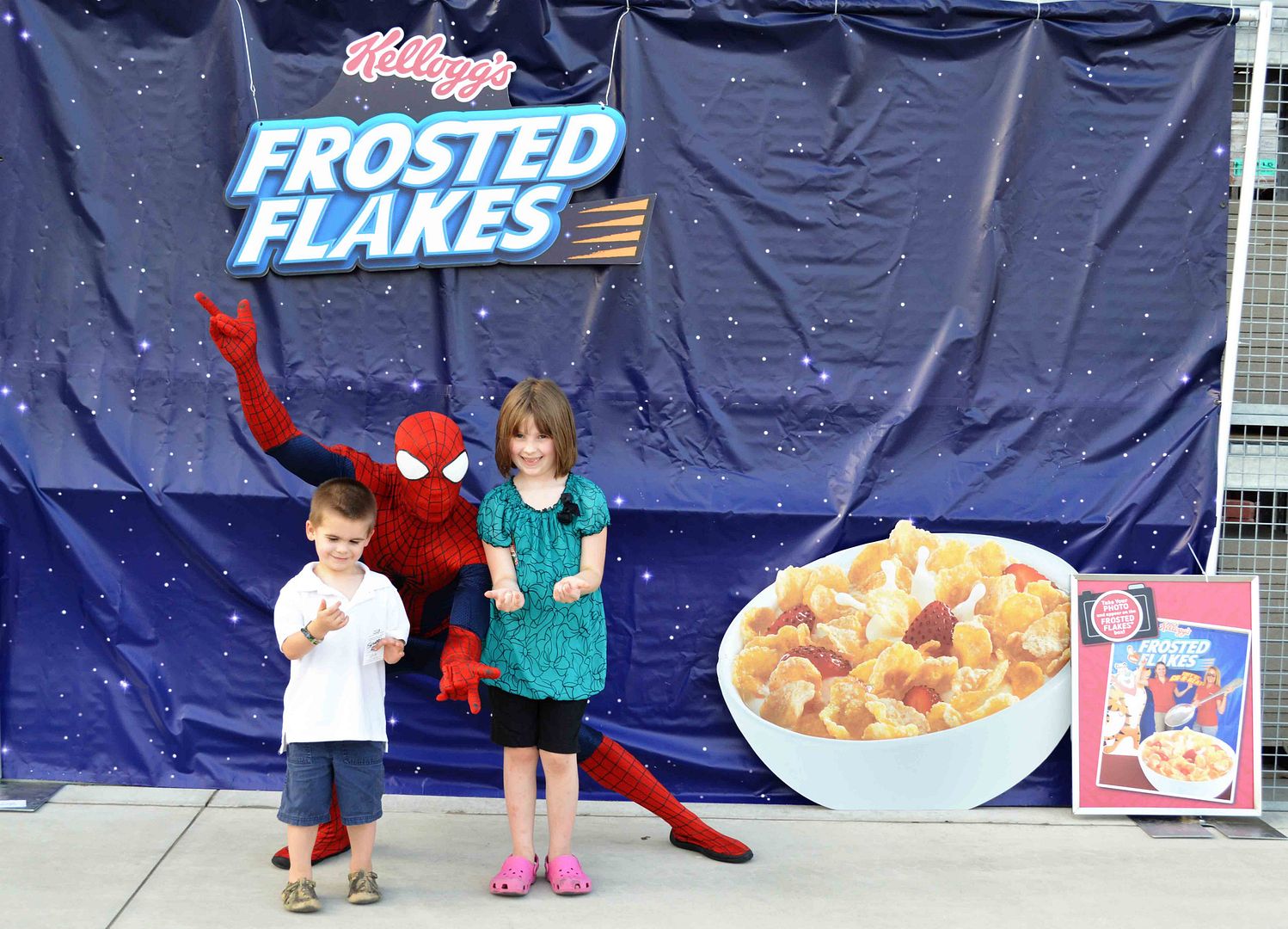 He also was happy to do a quick blogger and super hero photo opp–yepp, us cool, famous people have to hang together! 😉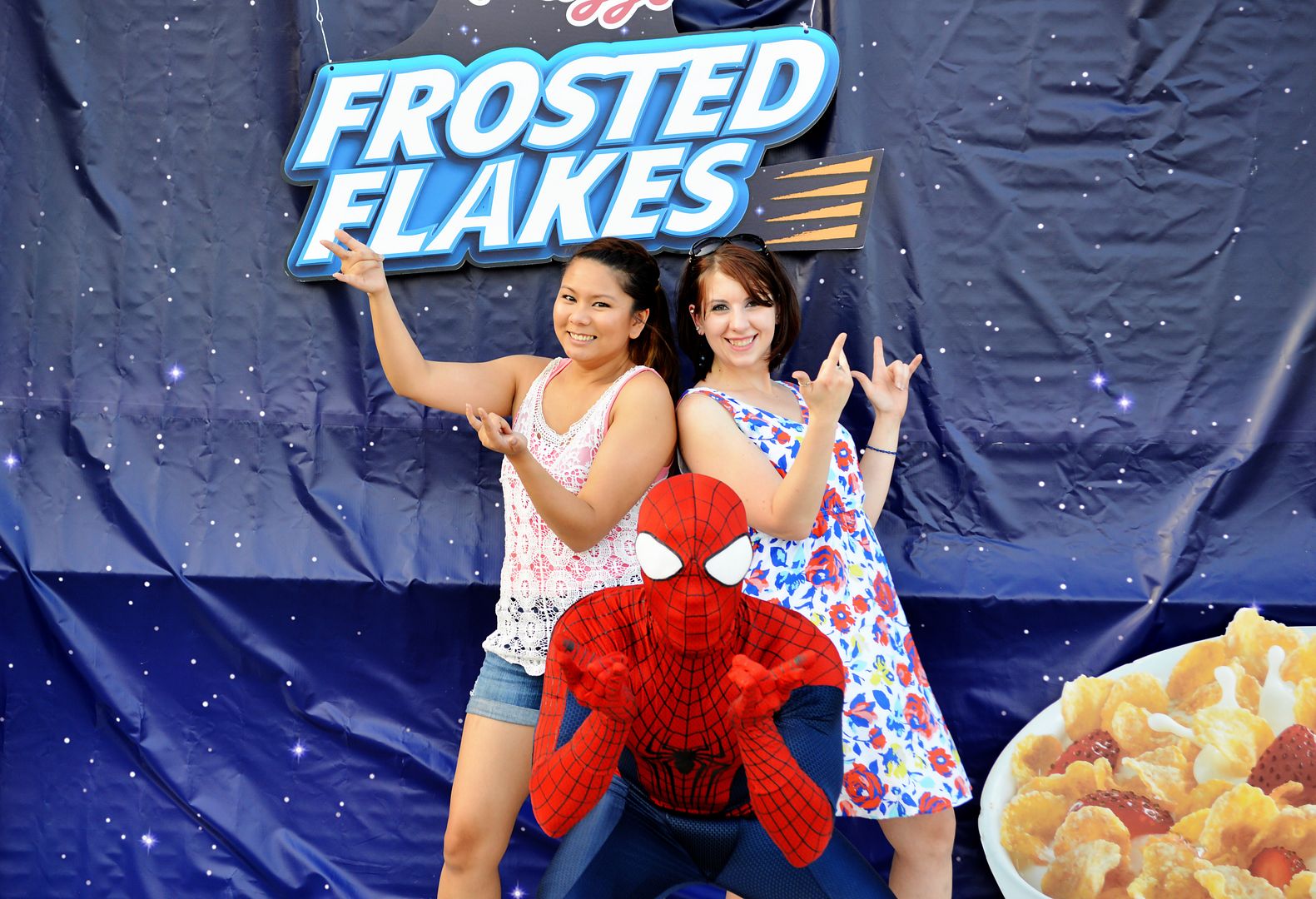 After all that work shooting spiderwebs, we were a little hungry–so it was time to dig into our Good Night Snack! (P.S. did you know that Kellogg's has a fun Spider-Man 2 promotion going on right now? You can collect codes and get movie tickets or concession cash!)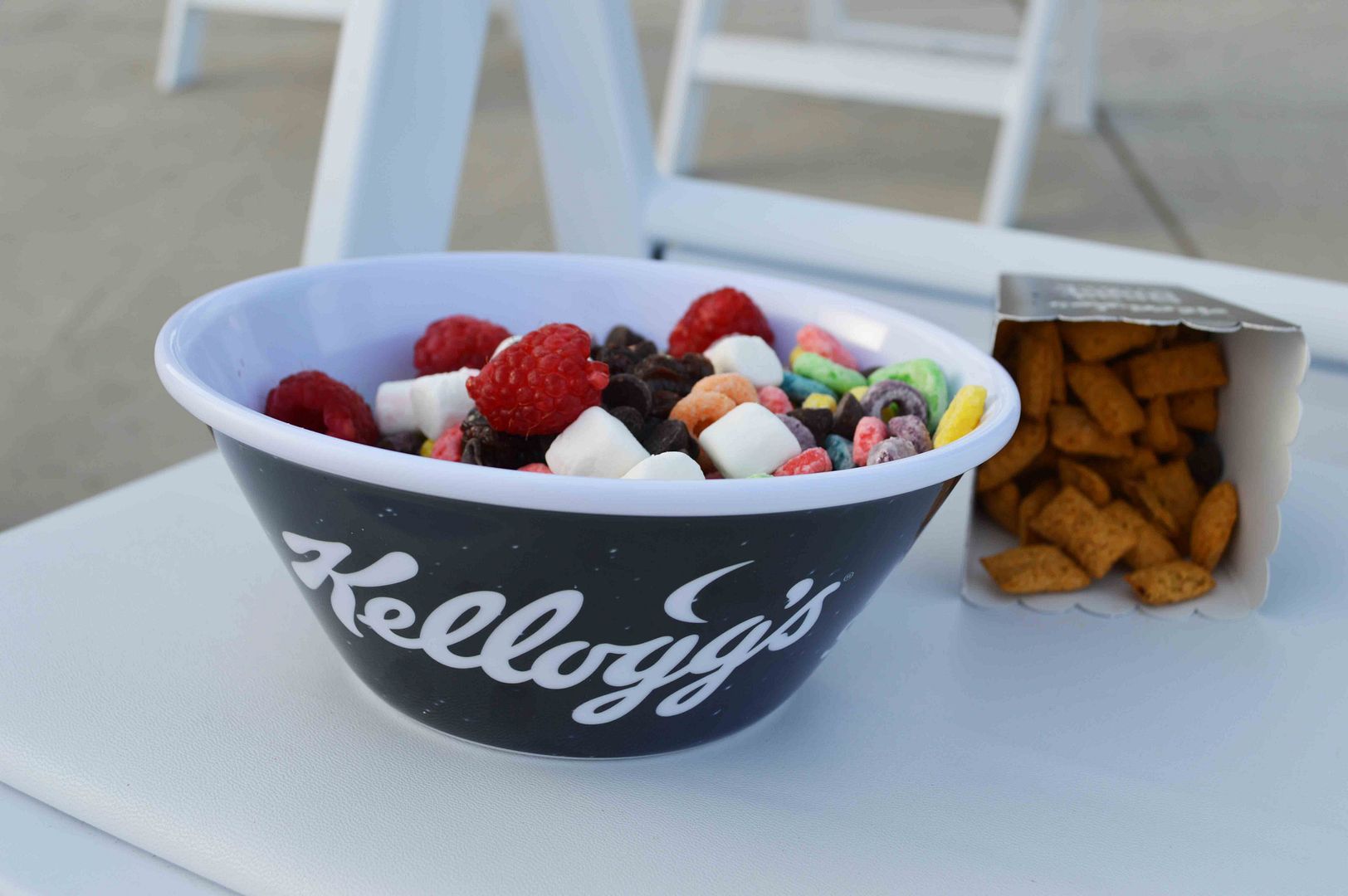 Amber and Tyler went for a flurry of Froot Loops, Raisin Bran, and ALL the toppings!
I kept mine a little more refined with Frosted Flakes, Dark Chocolate, and Raspberries–it was REALLY good!!!
After going back for seconds…or maybe thirds…..who's counting?! The sun was setting and it was time to get the movie started–The Amazing Spider-Man 2!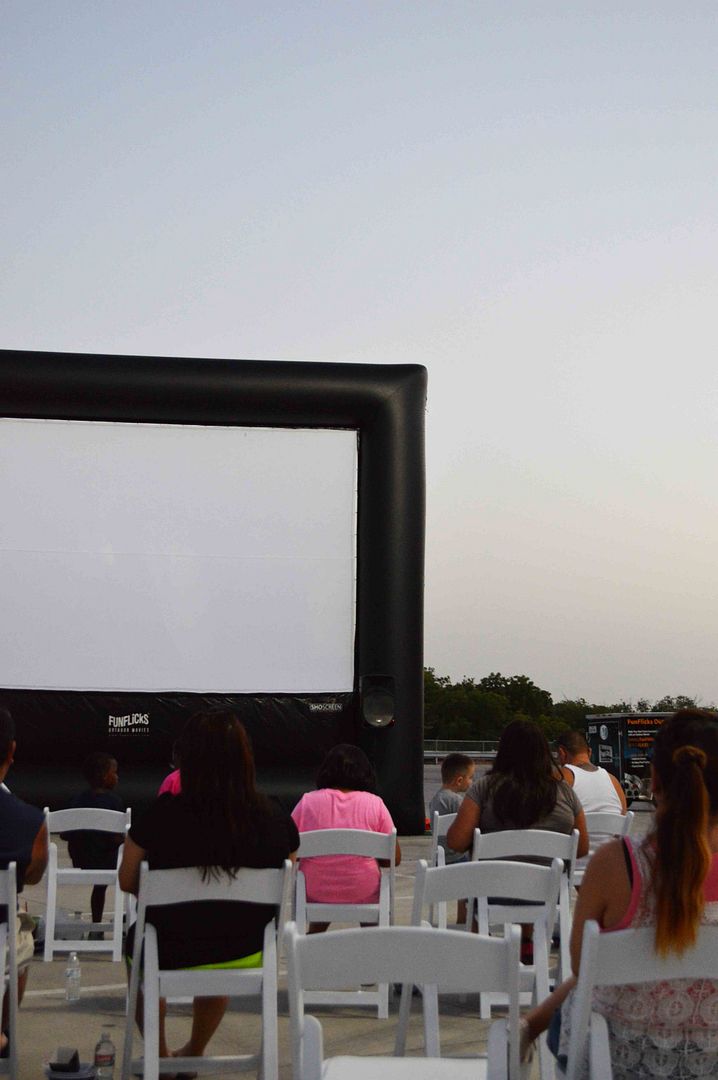 The huge, inflatable screen was so much fun and the kids thought it was so crazy to be *outside* watching a movie! The entire evening was a TON of fun and I'm so happy we got to celebrate my birthday this way! I'll definitely been on the look out for any more events Kellogg's hosts–we were so impressed with this one!
Collect Memories–Not Things ~ Good. Night. Snack.