One of our families favorite things to do is to enjoy the wonderful world know to the kid as "outside". Although in Texas in the summer months getting to enjoy the "great outside" is a bit hit or miss unless some form of water is involved, as I mentioned hubby recently surprised me with a trip home and the weather in Wyoming was just absolutely perfect! Low 80s, bright and sunny, and even (gasp!) no wind!
Amber and Tyler were both loving it! There is just one problem–anytime we take Amber to a new climate–especially one that's experiencing their peak of growing/flowering season–pretty soon the sniffles, sneezes, and coughs start. Yepp, poor kiddo is finally starting to manifest in "usual" form the allergies that have caused her to be plagued with eczema her whole life.
Thankfully I was sent a bottle of Kids Relief Allergy Oral Solution which is a pharmaceutically formulated homeopathic formula that's safe for kids of all ages. Amber loved it and any time a sneeze would start she'd ask if she could have "That stuff in the yellow bottle in the dripper thing."
I am so pleased to report that it works wonderfully and quickly! I never even had to administer it the recommended 3 times a day–just once or twice was enough to deal with her mild allergies. And the fact I can easily pick it up at any CVS for just $8.99 gives it extra brownie points as a easily available and affordable alternative to pricey drug formulas.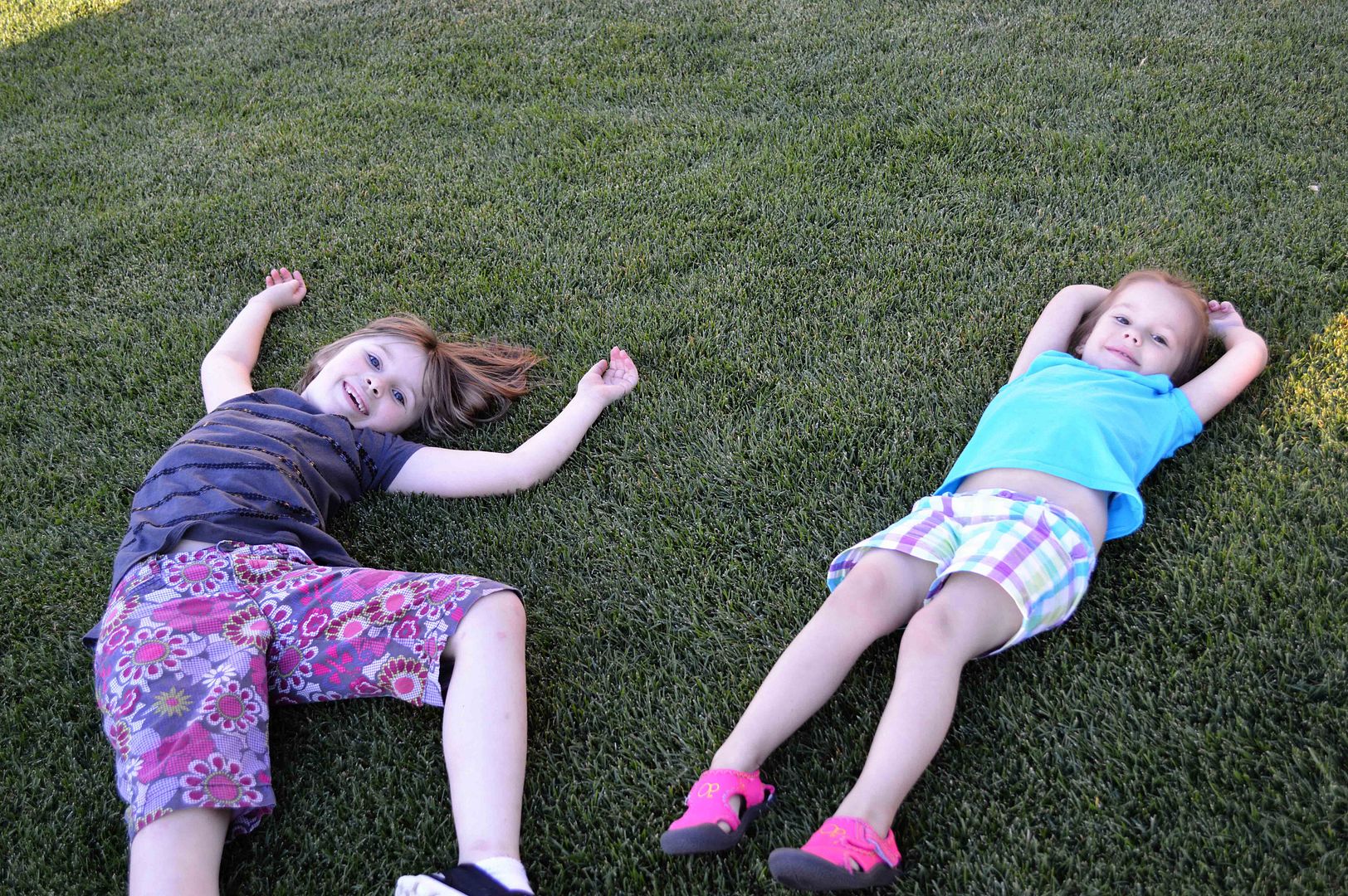 That way she could get back to the very important business of giggling and rolling around on the grass with her cousins, sniffing the flowers, and cashing the hummingbird moths around–which, as we all know, is what summer as a kid really should be all about!