This shop about Easy New Looks for how to Style Your Hair has been compensated by Collective Bias, Inc. and its advertiser Infiniti Pro by Conair® Curl Secret® &  Infiniti Pro by Conair® 3Q™ Brushless Motor Dryer All opinions are mine alone. #HeartMyHair #CollectiveBias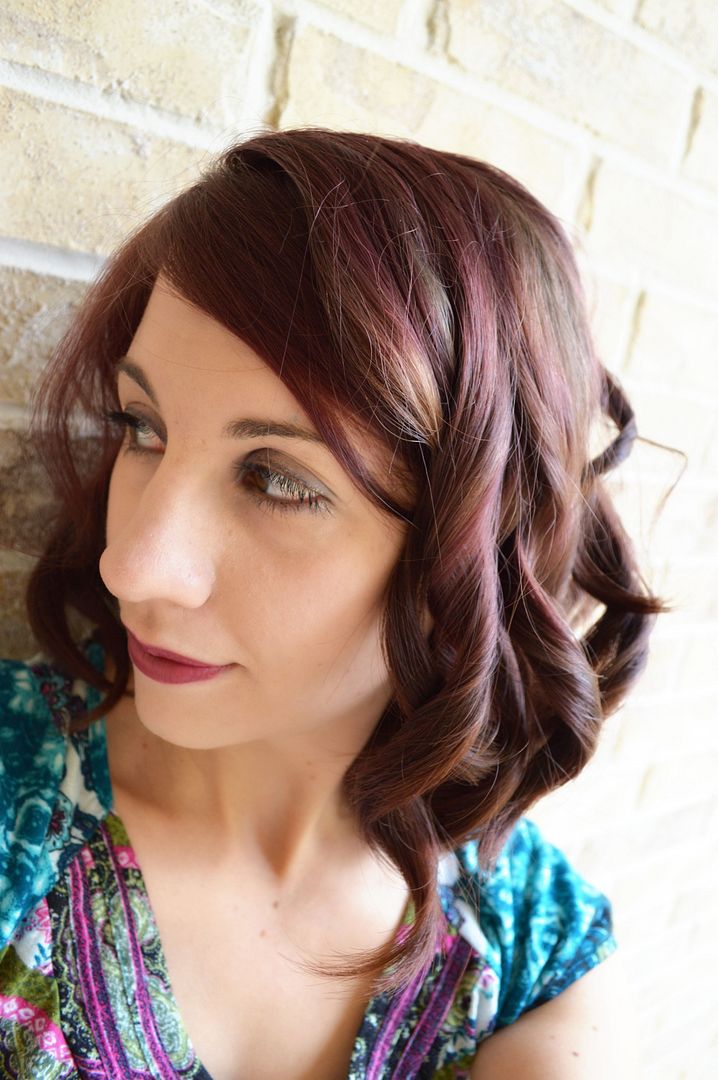 How to Get Fabulous Hair Styles Without The Fuss
I've already mentioned how much I loooove getting all dolled up this time of year and I showed you my favorite holiday makeup but I haven't told you about my amazing new tricks to getting great hair everyday!
My hair is thick. Super. Duper. Thick. It never fails–every time I go into a new stylist for a cut they start to brush through it and they say, "Wow you have really thick hair." By the time they're to the point of thinning it they say, "Wow. You have REALLY thick hair!!!!"
While I love my thick, pretty hair it means drying and styling it take forEVer, even when it's to my shoulders like it is now. As if all that isn't enough, I'm also a bit of what you could call a "hair dummy". During my teen years while my cousin and friends always had their hair up in adorable, curly, twisty styles all the time mine variated slightly from day to day. The fact that it was such a pain just to style it "unfancy" and the fact I could never seem to curl it without burning myself or looking like a poofy frizz head had me just give up and be happy when I got the chance to blow dry and flat iron it. Add kiddos into the mix and even those steps often fly out the door. With hair as thick as mine blow drying it alone can take hours!
Last year I chopped it all off for Locks of Love and got a cute bob, but now one year later I'm in that super weird, awkward growing out phase where not much makes it look good–see?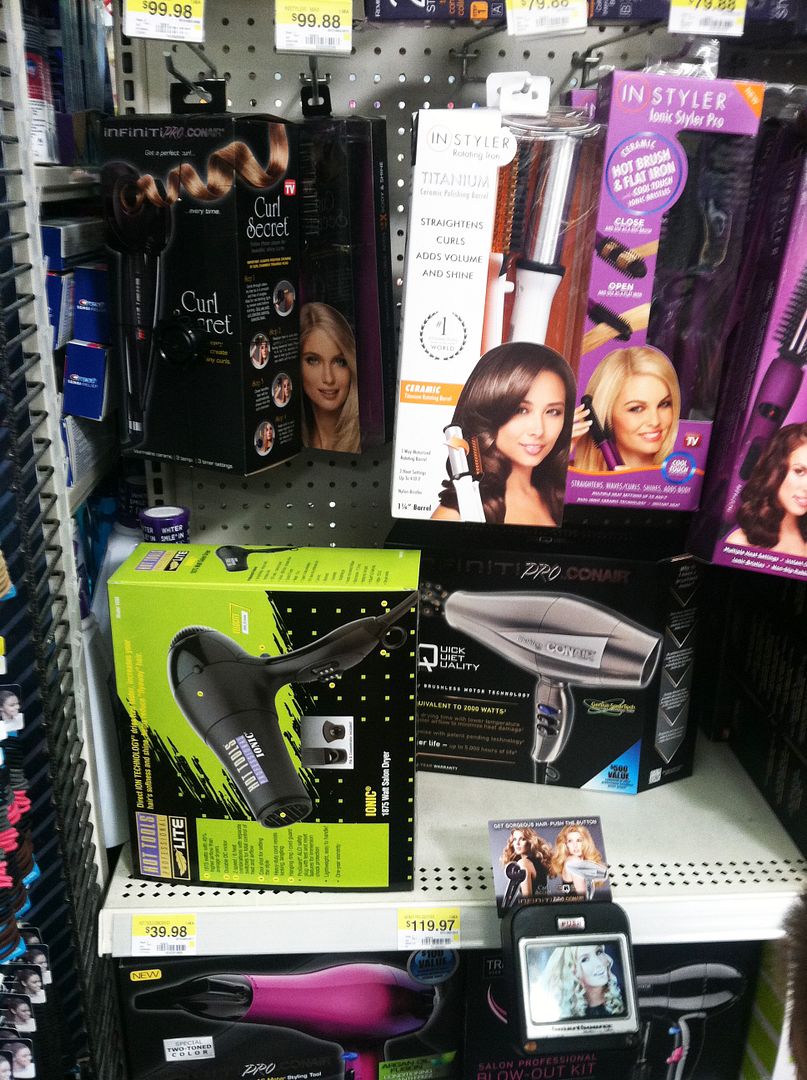 When I heard my fellow bloggers raving about two amazing products that they swore took the fuss and hassle out of great hair I knew I just had to try them out! So last time I was grocery shopping at Walmart I decided to swing by the hair styling aisle and check out what they had to offer-I loved that they had a little mini screen showing off the two products I was interested it! I ended up going home with a whole bundle of goodies I had high hopes for!
First up was the Infiniti Pro by Conair® 3Q™ Brushless Motor Dryer . When I heard that it reduces drying time by up to 70% with lower temperature and faster airflow to minimize heat damage I knew it was the blow dryer I'd been waiting for! It even comes with 2 awesome attachments–the nozzle to concentrate the airflow (just like my pro-stylists always use!) and it also came with a diffuser which will be awesome to play with when I want my naturally wavy hair to shine through. Right now I'm all about the sleek and curls, though, so it was time to get started!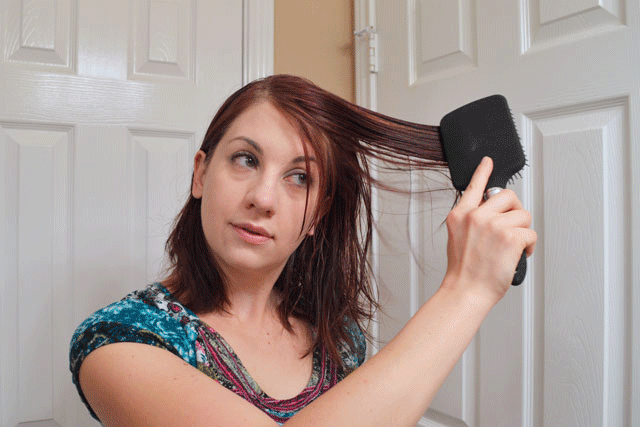 When I blow dry my hair I actually use 2 different kinds of brushes, the Conair Velvet Paddle Brush & the Conair Professional Round Brush. The paddle brush is perfect for brushing out my hair initially when it's sopping wet, and then I use the Professional Round Brush to section off my hair and help with the drying–you can even create that pretty, subtle blow out curl look with it. Once I'm close to being done I grab my Paddle Brush again and finish the drying completely using it as it helps take the frizz away.
So my verdict after using my new Infiniti Pro by Conair® 3Q™ Brushless Motor Dryer ?
A gorgeous, every day look that I usually achieved by using both my old dryer and a flat iron in half of the time! I was also super impressed that my hair looked and felt much less frizzy and was a lot softer, too! I could have happily left my look at this, but I had a few other new toys I was just dying to use!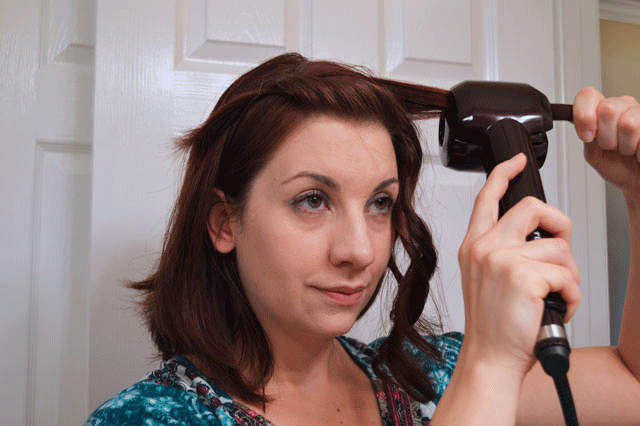 I had high hopes for the Infiniti Pro by Conair® Curl Secret® but I also was a little hesitant–after all being a self proclaimed "hair dummy" I wasn't sure how well it would work for me. Well I just got SO excited about it when I started to use it and saw just how easy it was I decided I better make a video to show you too, otherwise you might not even believe it!

See?! It's really so awesome! It was so easy and I love that the heating element is on the inside and it's so much quicker than curling with a normal iron that I can't wait to try it on Amber's hair–she keeps begging me for pretty, curly, princess hair too!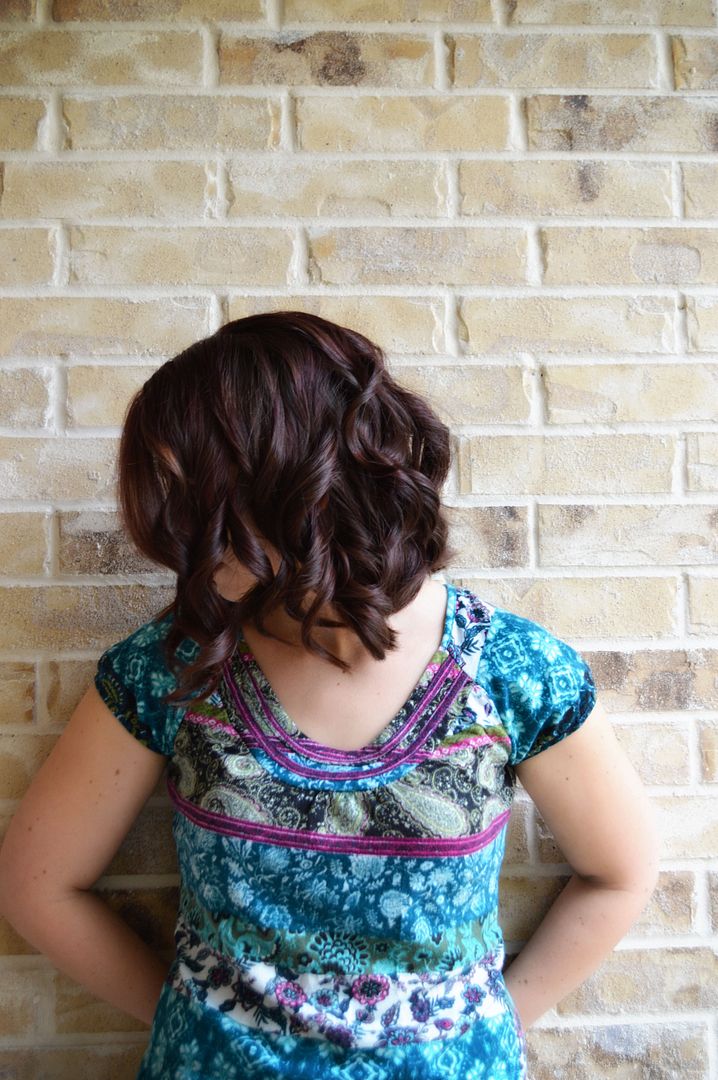 I couldn't be more excited for my new, fun and fuss free hair styles that I'll be able to rock all holiday season long because they're so simple that even a busy mom has time to do them!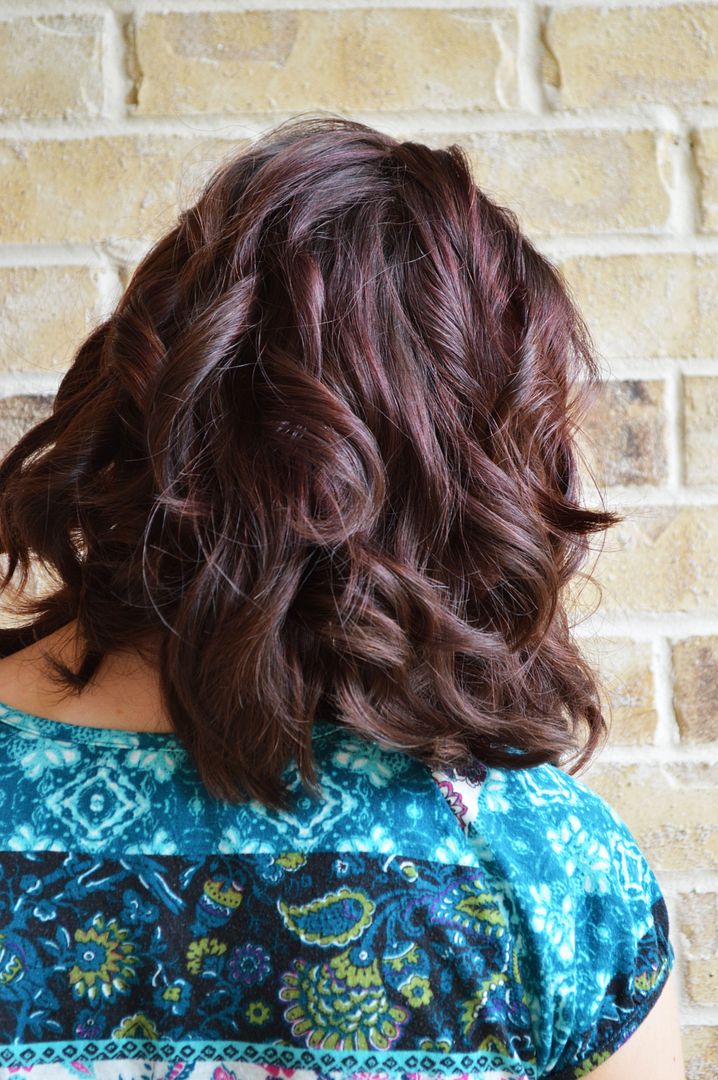 For more inspiration for Easy New Looks be sure to follow Conair on Twitter, Facebook, Pinterest, and Youtube