This shop for ice cream has been compensated by Collective Bias, Inc. and its advertiser. All opinions are mine alone. #HolidayMadeSimple #CollectiveBias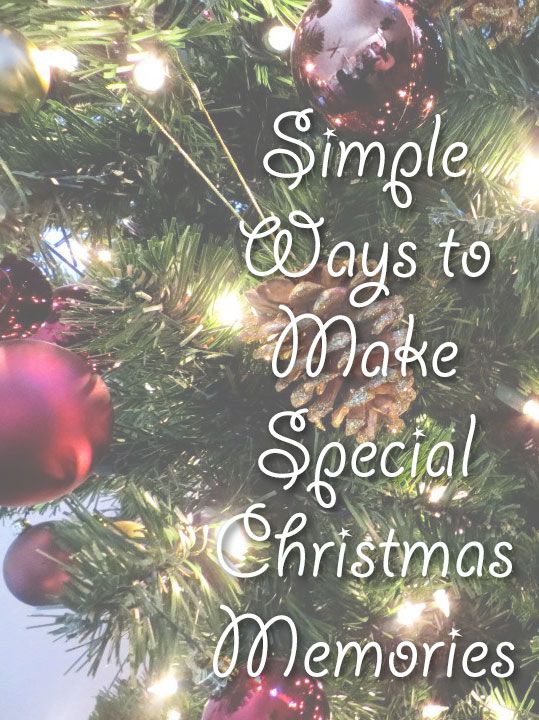 I absolutely LOVE traditions and festive happenings this time of year!!! My favorites, however, are the ones that are simple enough to do each and every year, no matter where we are as a family! This has been super important since we have spent Christmases in a variety of situations since having kids. Some we've spent at home with just the 3 or 4 of us, some I've been in Wyoming with my family and the kids, but without Bob; still others we've spent with just his parents or all his family together. With unpredictability and traveling it's important to have easy, flexible traditions that can be done anywhere.
Just because traditions or things that you do together are simple, doesn't mean that they won't be special! In fact I think most often the simple things are the ones that become precious memories! Here are some of the sweet, simple things we do each year so that you can get inspired!
Buy An Easy, Special Ice Cream Treat — the best and most simple way to make a normal December day into a memory is by surprising your children with a treat that they might not expect!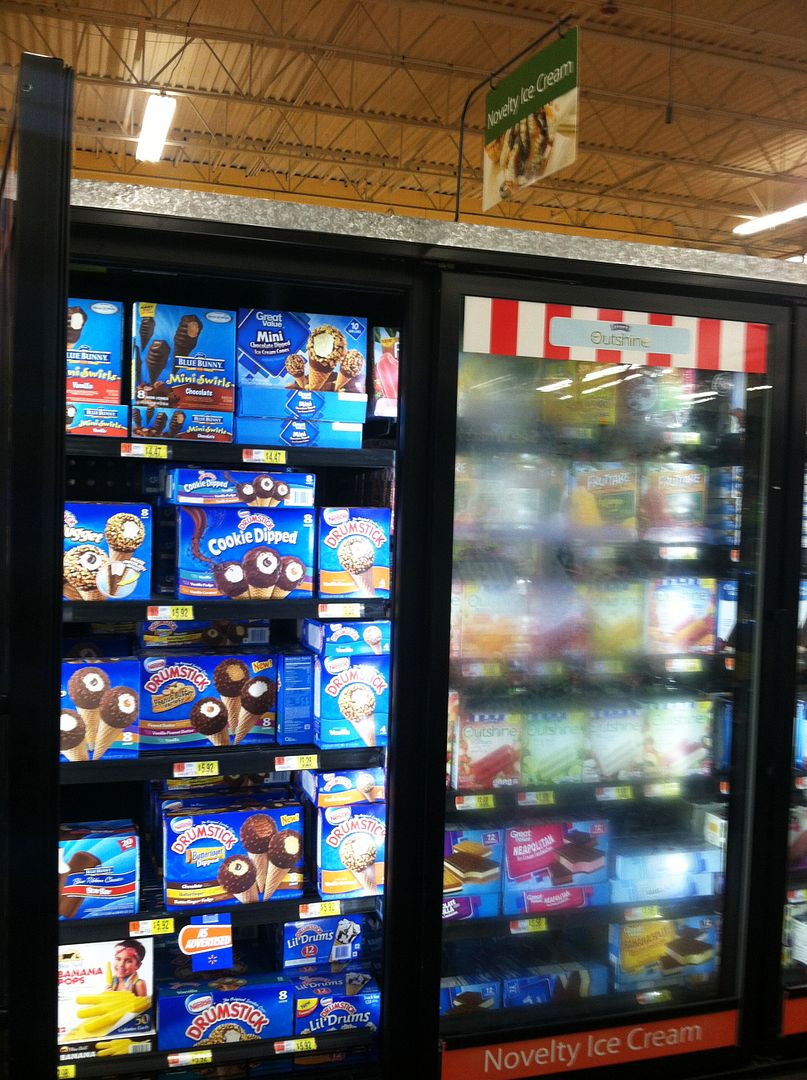 When I was doing my weekly shopping trip at Walmart I noticed that the ice cream aisle had some new, fun treats! My kids are always begging me to get NESTLÉ® DRUMSTICK®, and I decided that this time of year would be the perfect time to surprise them with some! Here in Texas our days are still often edging into the 60s or even 70s, so ice cream is often a more appropriate treat than anything hot would be! Even if you'll be having a white Christmas, however, don't rule out a special ice cream treat just yet. It actually pairs deliciously with hot cocoa and the fact your kids won't be expecting it will really add "wow" to the surprise factor!
I had heard about the delicious sounding new NESTLÉ® DRUMSTICK® Peppermint Cones and originally wanted to pick these up for a perfect chilly winter treat. The new Peanut Butter Combination package also caught my eye, however, and since it's super hard to beat chocolate and peanut butter together I decided to go with this classic Christmas treat combo!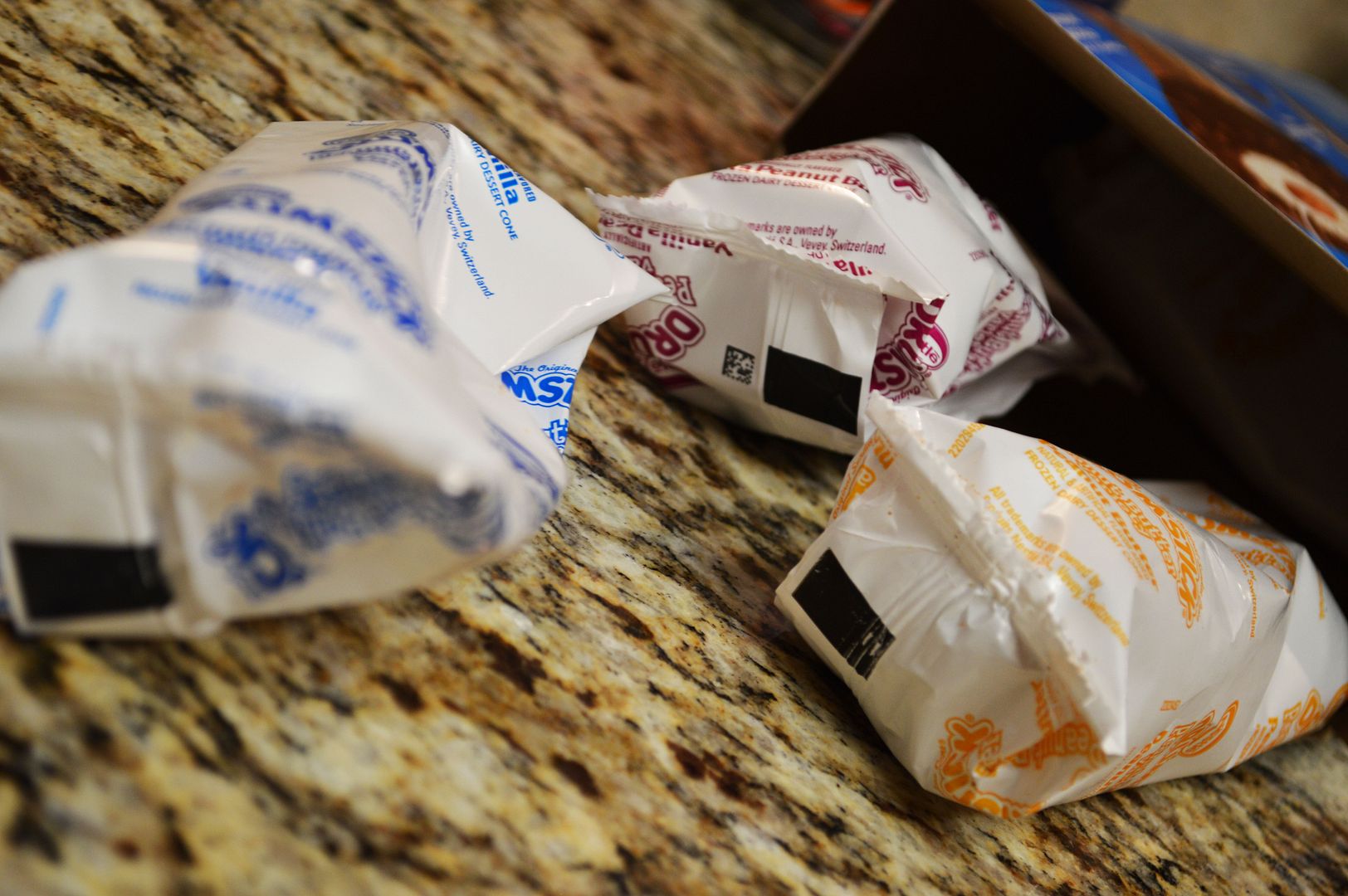 I loved that it came with 3 different kinds so there'd be a favorite flavor for everyone in the family!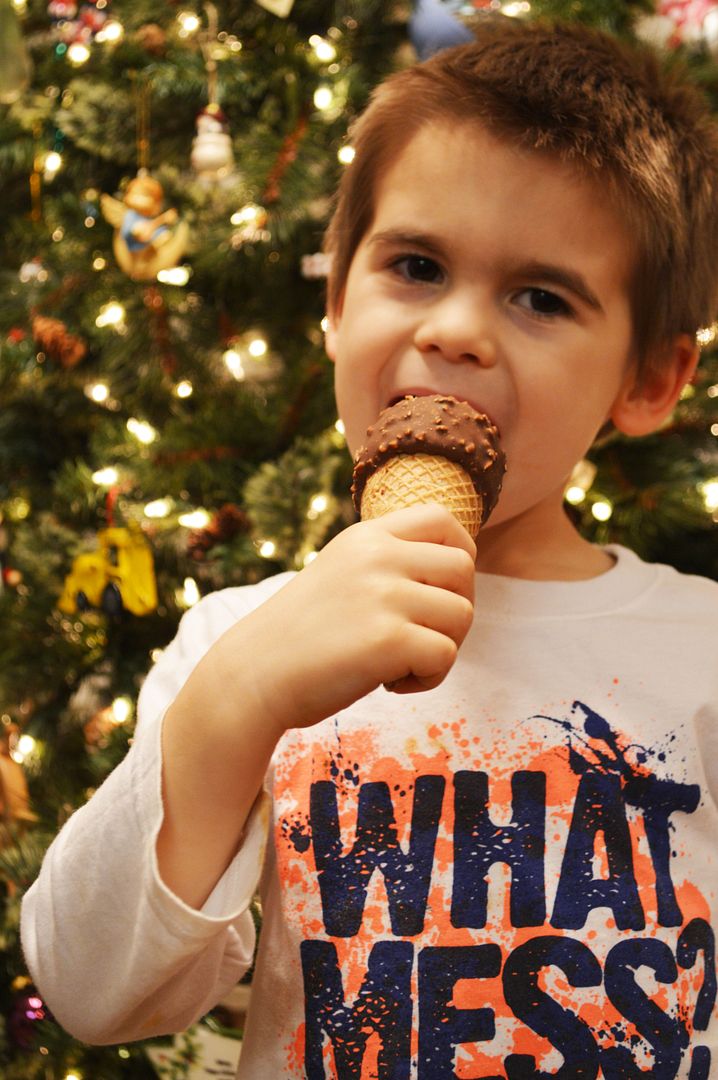 Break The Rules — The thing I love about such a easy, special treat is that it leaves plenty of time for adding in extra special Holiday memories as part of it! Like, for example, giving it *before* dinner–oh yes, we're breaking all the rules folks! It's Christmas, after all!
Go See Christmas Lights — Another idea to really make it special? Break out the cones and then pile everyone up in the car to go out and see Christmas lights! The bonus about Christmas ice cream is that it's not likely to melt quickly and make a mess in the car!
Although it's hard to beat just driving around in a nice neighborhood to check out all the lights (for free!!), these days there are also lots of places you can pay a little bit to drive through elaborate light displays that "dance" to music and all kinds of fun things. Here in Texas going to see  the lights at Santa Land is a big deal. It is a lot of fun, but the lines can be crazy long, too! Bringing along peanut butter NESTLÉ® DRUMSTICK® will help make the wait a lot less painful!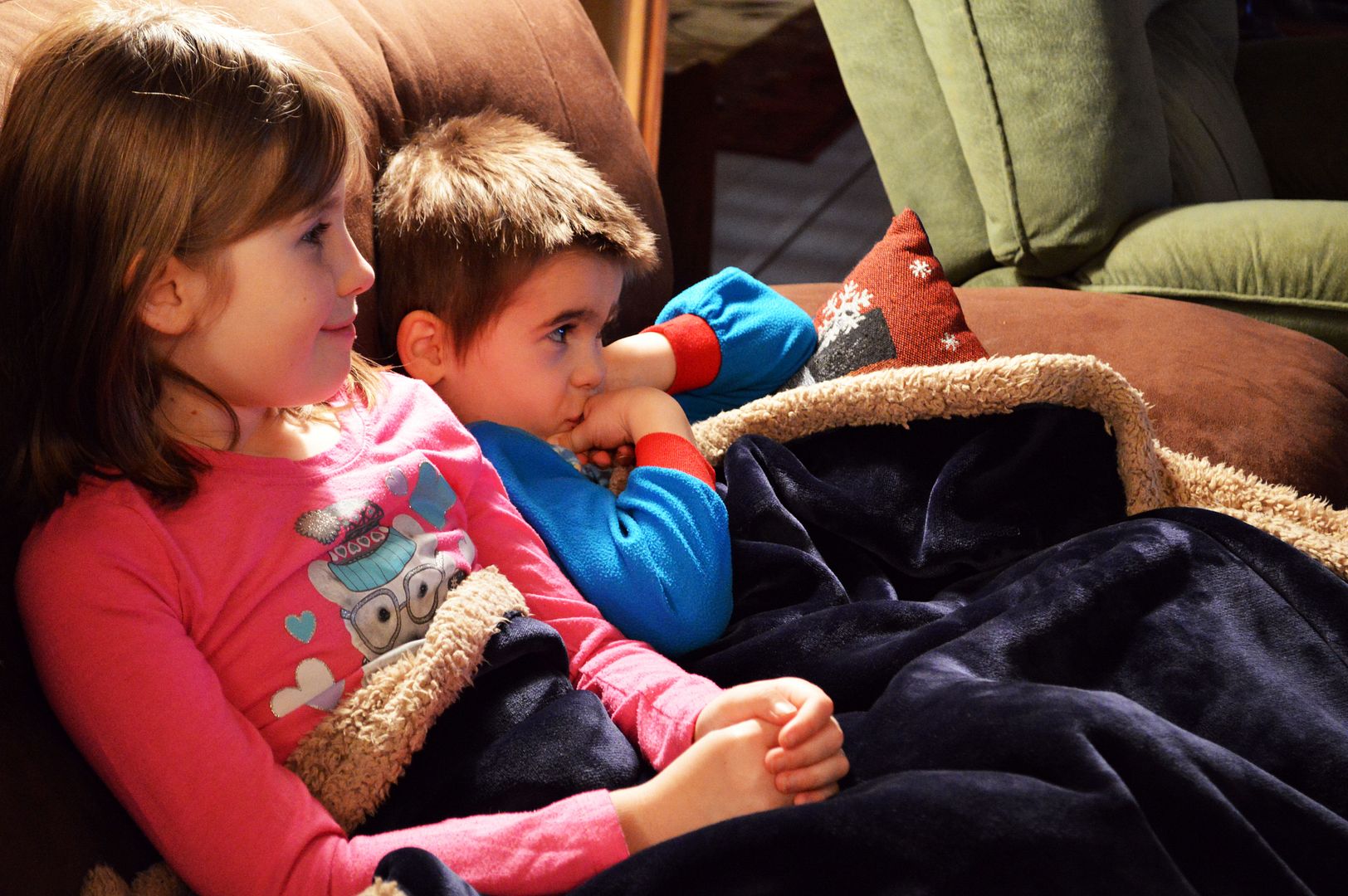 Snuggle in for a Christmas Movie — Another super simple way to make Christmas Memories is to change into jammies, eat a NESTLÉ® DRUMSTICK® Cone and then all snuggle together for a classic Christmas movie! Our favorites are The Grinch (animated), Mickey's Christmas Carol, A Charlie Brown Chrismas, and of course the classics, Rudolph, Frosty, and Santa Clause is Coming to Town!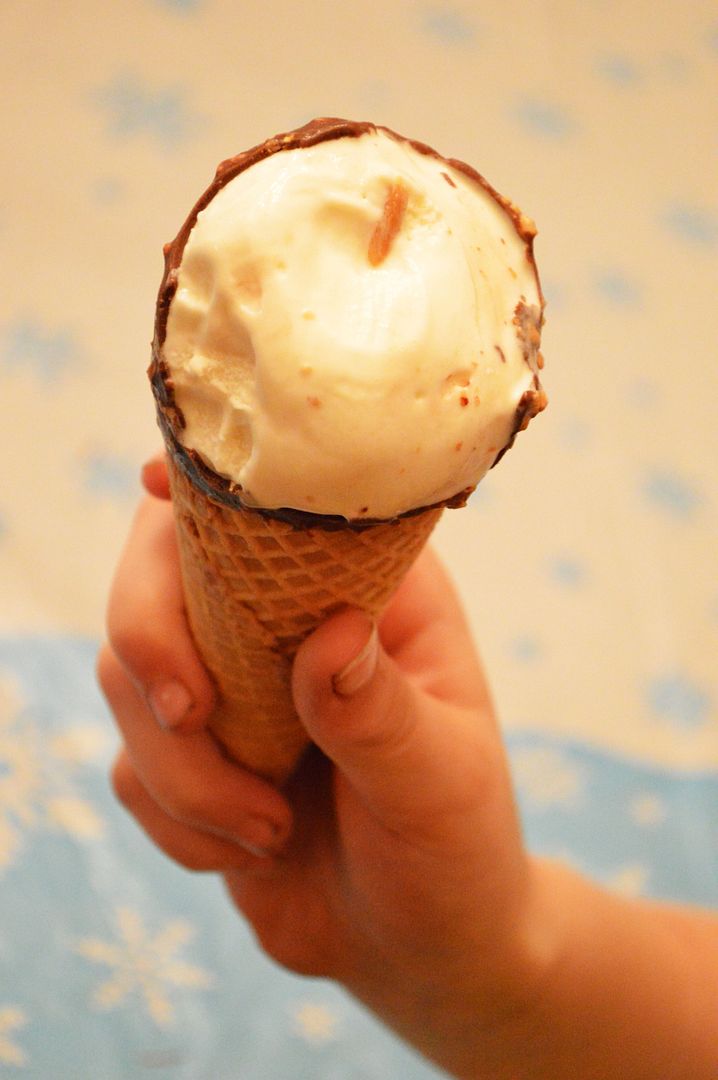 Bedtime Treat & Christmas Stories — my last idea is a fun one! Right before bed surprise your kids with a NESTLÉ® DRUMSTICK® Cone and let them eat it while you're reading them a Christmas story. We love Christmas stories so much we've been doing on a day for the whole month of December! But if you don't have 25 Christmas books it's totally fine, just make sure to sneak in at least a few Christmas stories bedtimes!
For some inspiration you can find our personal favorite Christmas Books for Kids and don't forget to check out Flavorful Moments for more easy meal ideas, easy recipes, and special Christmas traditions as well!