This shop has been compensated by Collective Bias, Inc. and its advertiser, Colgate-Palmolive. All opinions are mine alone. #OpticSmiles #CollectiveBias.
I think that every woman is beautiful in her own way and for her own reasons. I also think, however, that we can and should enhance every bit of that! You already know what a huge fan I am of makeup, but I know many women aren't, and I do think that many times some of our most powerful ways of playing up our beauty have nothing to do with makeup, so today I wanted to share with you some of my "secret weapons" that I use to help play up my own version of beauty!
Become Even More Gorgeous by Adding These 4 Steps to Your Beauty Routine (that have nothing to do with makeup!)
1. Get Your Teeth Sparkling White As an avid coffee drinker I'm always battling stains and yellowing on my teeth. There's no way I'm giving up my four cups a day, however, and so the best option for me is to use other methods to get my smile looking gorgeous.
While I was perusing the toothpaste aisle to stock up lately my eye was caught by the pretty, red boxes of all the Colgate® Optic White® toothpastes. While many of them looked great the Colgate® Optic White® Express White Toothpaste caught my eye because it promised whiter teeth in just 3 days*, just by brushing (perfect for this busy mom who has no time to hassle with the other whitening treatments out there). When I picked up the box I learned that it has 2 times more of the professionally recommended whitening ingredient (vs. Optic White Sparkling Mint TP). That sounded great to me, and I'm so happy with the results!
2. Keep Your Lips Smooth & Soft I often play up my eyes and skip lipstick, but even if you're not using makeup on your lips they're a part of your face you should never neglect! Especially once your teeth will be gorgeous and white with your new toothpaste and this part of your face will be getting a lot more attention!
I take care of my lips by using a chap stick daily, especially during the winter when it's a lot dryer and with all the indoor heat. To combat any chapped lips that you do end up with you should "exfoliate" your lips about once a week either with an old toothbrush or a washcloth–just wet and rub all over your lips–it'll gently peel off old skin and leave you with gorgeous, soft, supple lips!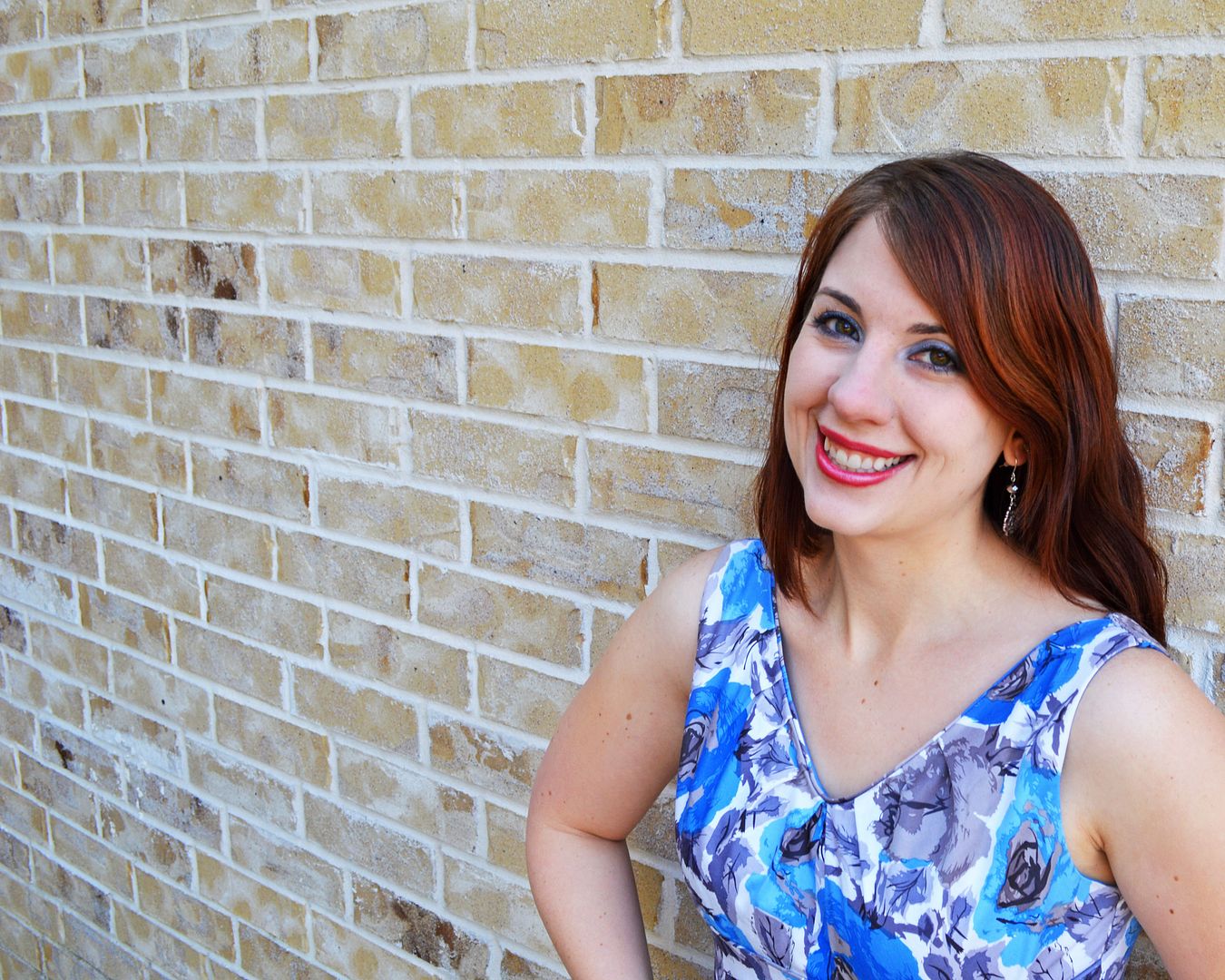 3. Curl Your Eyelashes! This is another step that you might do in conjunction with makeup–but don't have to! Eyelash curlers are inexpensive and instantly make your eyes look larger and wide open! They're one of those things that if I could only bring a few things with me to a deserted island, I'd pick!
4. Wax & Tweeze Your Eyebrows (and possibly the rest of your face, too). Part of my beauty is my super thick, pretty hair. However when you are blessed with super thick, coarse hair it isn't *just* your head that's "blessed" with it! If you have light, thin hair waxing or tweezing might be something that you don't even have to think about, however, if you're like me it is something that you absolutely should do! I used to have big, thick, "caterpillar" eyebrows and fuzz everywhere else all over my face. No good! Thankfully I discovered the wonder that is getting my face waxed at a Spa or Nail Salon. Just about any of them offers the service and trust me–one "big" hurt with waxing beats a million little "ouches" with tweezing at home (though I do tweeze in between visits). I've actually gotten tons of compliments on my gorgeous eyebrows, thanks to taking care of them!
There you go–my 4 best Beauty Tips that don't involve makeup! What secret weapons are in your Beauty Arsenal that have nothing to do with makeup? Let me know in a comment!
 *For best results, use as directed for 4 weeks.