I participated in an Influencer Activation on behalf of Influence Central for GoodNites* TRU-FIT*. I received a promotional item to thank me for participating.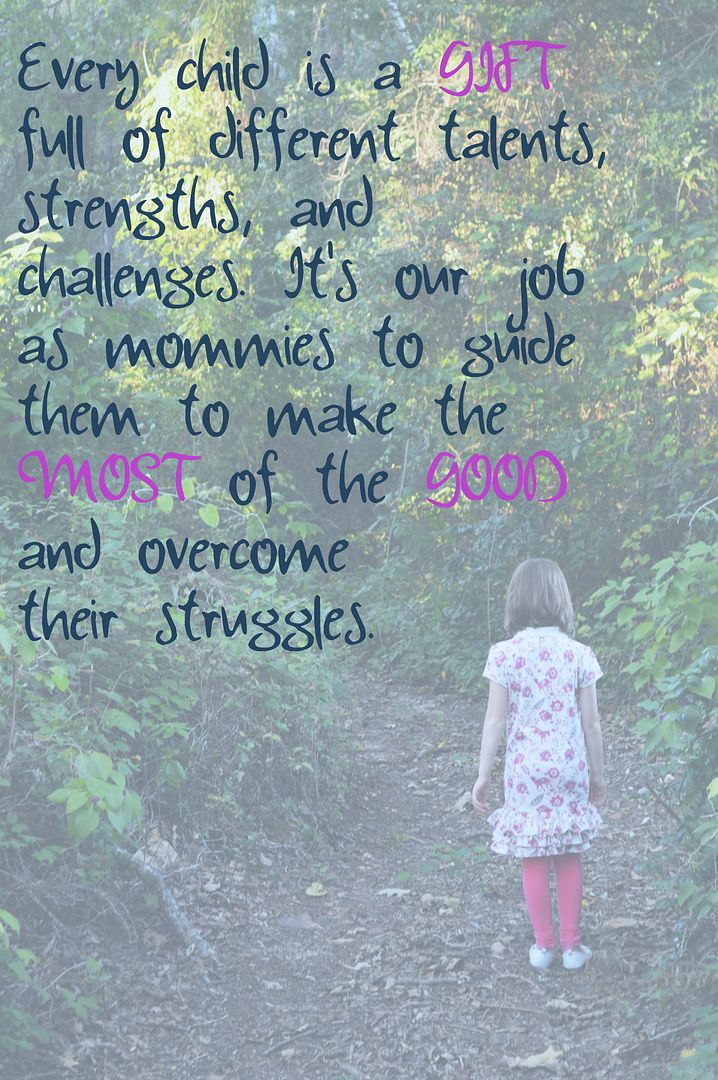 As a mommy of two it's amazing to me how totally different my children are from one another! One loves to sit and do "school" for fun and was writing out the alphabet by age 2, the other has to be bribed into sitting still long enough to go over the ABCs–although he could tell you all about different animals habitats, features, and what predators they have to watch out for.
One is a social butterfly, not even looking behind them as they bounced toward the first day of school and insisting on going places by themselves. The other still clings to my leg and begs me not to leave–even at places we've been a hundred times.
One of my children suffers from eczema, the other can be covered in anything with scent and never has to have lotion on.
One was potty trained in 2 days at age 2 and was night time trained shortly after….the other….was not.
And you know what? Everything I just said is totally ok. Each one of my children is a beautiful, precious, unique gift that I have been entrusted with. Each has their own unique set of strengths, talents, and struggles. It's my job as a mommy to guide and help them, to make the most of their strengths and to help them to overcome their challenges without making a big deal out of it.
That's why when one of my children suffered with bedwetting, instead of making a big deal about it I decided to get some answers and figure out how to help them thrive.
Did you know that 1 in 6 children between the ages of 4-12 in the United States suffer from nocturnal enuresis, more commonly known as bedwetting? I also had no idea that bedwetting is a fairly common condition that a child cannot control or be trained out of, although 43% of parents incorrectly believe that bedwetting can be "trained" out of a child.
When my child passed the age where not staying dry through the night was expected, at first it was a little frustrating, and then it just became concerning–why didn't they wake up, even after the bed and jammies were soaked? Going in each morning and having to do an entire load of blankets, sheets, jammies, and underwear in HOT water got pretty old, pretty quick as well.
After doing a little bit of research online I headed to the Walmart and thankfully found GoodNites* TRU-FIT* — unlike diaper or potty training products these are designed for older children who suffer from bedwetting. GoodNites* TRU-FIT* is available for boys and girls in sizes S/M and L/XL with colors and patterns for each size. They are accompanied by a disposable, absorbent insert (which should be discarded after each night's use) – designed to protect sheets and PJs all night. The GoodNites* TRU-FIT* themselves are real, machine washable underwear. We have been using them for several months now and they are SO great! My child doesn't feel self conscious because they look (and are) "big kid" underwear, but the insert has saved me from doing loads and loads of laundry.
They're actually pretty affordable compared to other products (especially since the major part can be used over and over again) but to make the deal even better right now you can download a GoodNites* TRU-FIT* coupon for $2 off at http://www.goodnites.com/our-products/goodnites-trufit/ (Yes, I'm totally getting one!)
I'm so thankful my child no longer has to feel ashamed, and together through learning and different techniques and products we're getting through this just like any normal other childhood medical condition!