If you've been a reader for any time you remember me mentioning Amber having eczema, and if you were one of my "from the beginning" readers you remember when we battled with it! Now that she's 7 I'm super happy that it's no longer so much of a struggle as long as I keep her away from fragrance and her skin well moisturized.
Except for 2 times a year, that is. In the middle of winter when there is no humidity and we have the heat full blast she starts breaking out, and again in the spring when all the pollen hits. I'm always so excited for the flowers, but feel bad for my poor hubby with awful allergies and poor Amber when her arms start flaring up. I'm always looking for new tricks to try, and have been experimenting and learning more about Essential Oils over the past few years, so when I was contacted and given a chance to try out Pure Australian Tea Tree Oil (which I'd also heard called Melaleuca by my friends, after the tree it's from) I jumped on the chance!

I love that in addition to getting a HUGE bottle for just $24.99 (a lot of what EO in those tiny little bottles run) they also give you all sorts of information about the processing and the purity (which is super important to have EO be effective). I also *love* that they include a Free eBook 50+ Uses for Tea Tree Oil with every purchase! Essential Oils can seem a bit overwhelming just because you get the little bottle and go–"great. Now what??" With the book I was able to read about the benefits, how to use it, what to use it for, and get fun recipes.
Tea Tree Oil has SO many different uses from healing to cleaning to personal hygiene that I took a nice, long time reading through and checking it all out! You have everything from recipes that you can make with things you already have lying around the house, to the more complex and specialty items that have you combine with other essential oils and things to make the other items like soap and shampoo. It was all super fascinating!

The recipe that caught my eye the most, however, was their super simple, awesome Eczema Scrub. As you know I'm a huge fan of all scrubs (don't believe me? Just check out my crazy-full board of DIY Face & Body Scrub Ideas) So having a fun scrub, plus one that would help with Amber's eczema was something I just couldn't pass up! I also love that all the items were ones I already had at home!
Eczema Scrub
1⁄2 cup Sea salt, medium-coarse
1 tsp. lemon zest
10 drops Apothecary Extracts Tea Tree Oil
1 sprig of Rosemary needles
1⁄2 lemon, juiced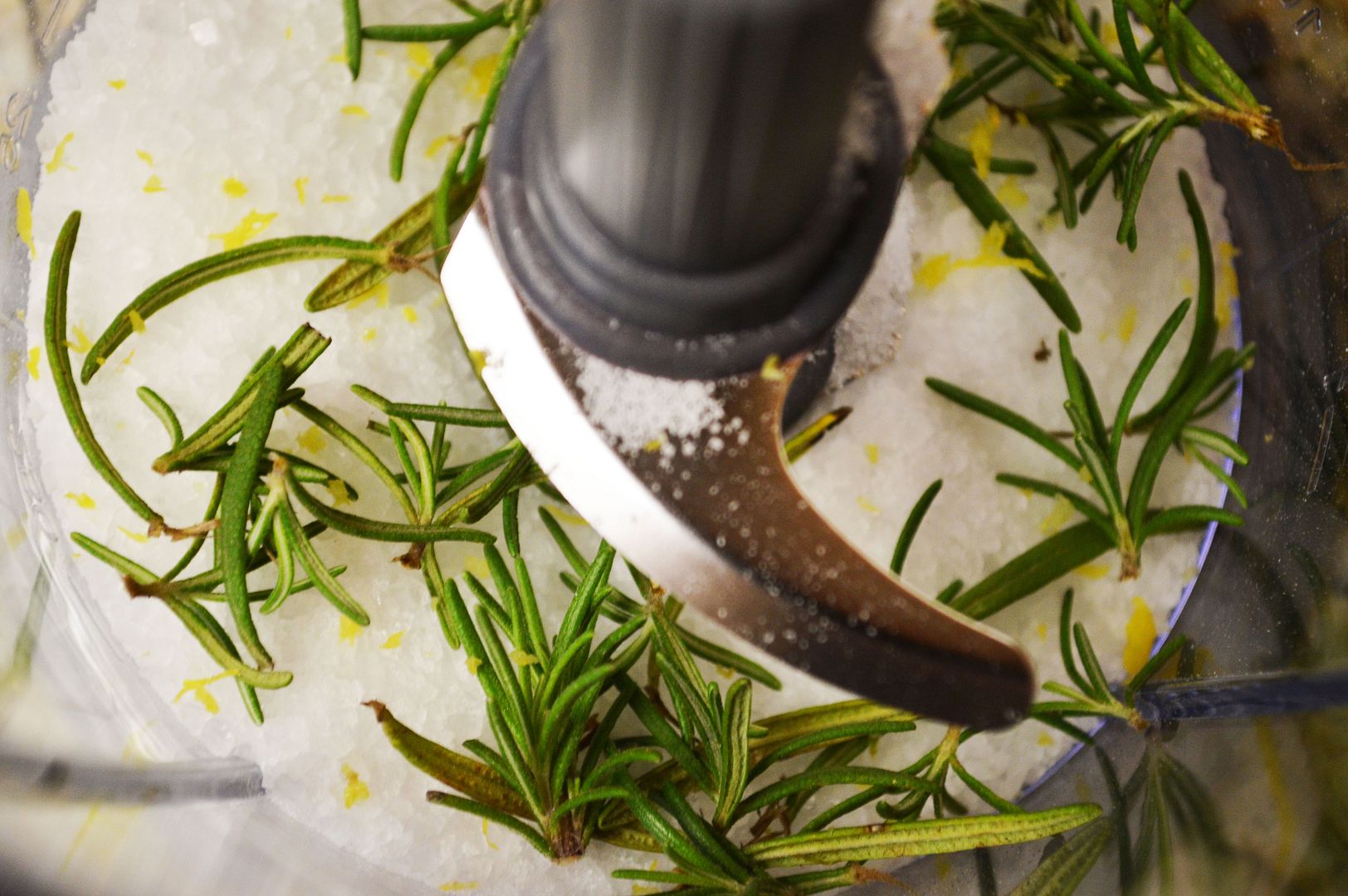 Mix It: Place lemon zest, rosemary and salt in a food processor and pulse until mixed but not pulverized.
Place in small mixing bowl and mix in lemon juice and tea tree oil with your fingers.
I loved the zesty smell that the mix of the lemon, rosemary, and Tea Tree Oil created! I used it on Amber's eczema, and I think I'm going to whip up another batch to use for myself too. This is the perfect morning scrub–the smell is just so fresh and invigorating!
So hop on over and check out the Pure Australian Tea Tree Oil for yourself–they have 5 stars with over 824 customer reviews (WOW!!!) Even if you aren't a scrub lover with all the different things you can do with Tea Tree Oil I'm sure you'll be able to find something that you'll love about it!