This shop has been compensated by Collective Bias, Inc. and Walmart Family Mobile. All opinions are mine alone. #Tips4Trips #CollectiveBias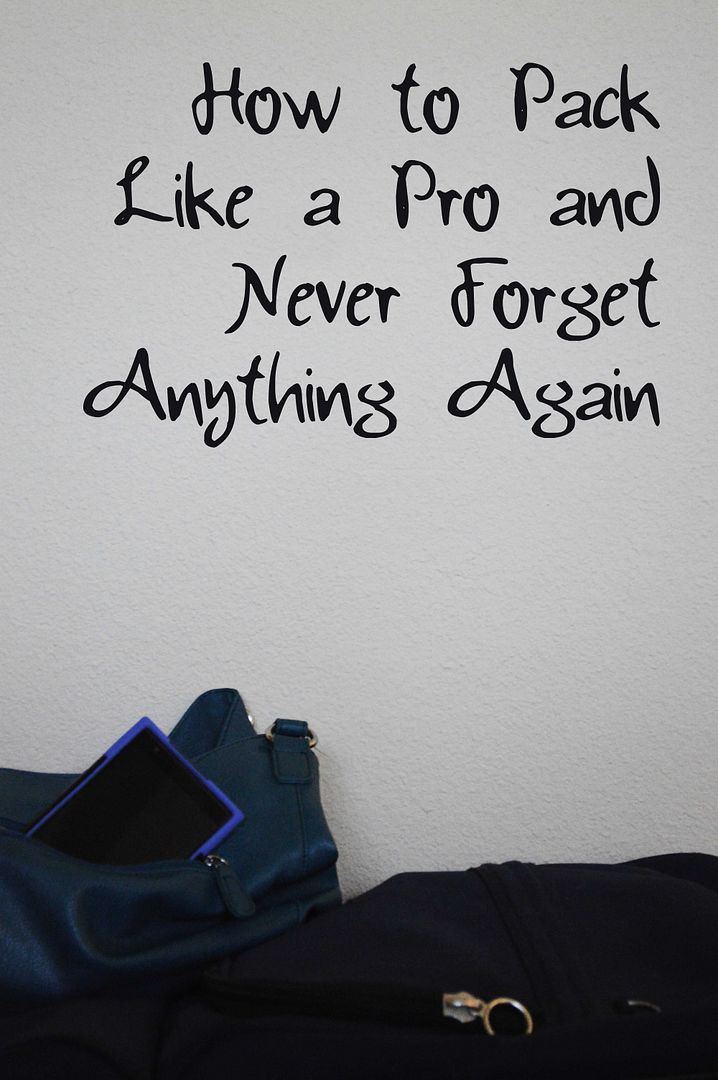 Between Bob's military career and having family spread out from Texas to Wyoming we have taken many, MANY long trips over the past 10 years. I've already given you lots of great tips on Successful Road Trips and Flying With Babies, but the other day when I was packing for our latest trek across the country I realized that I had glossed over one of the most important parts of a successful trip–packing!
There is nothing quite like waking up in the middle of rural West Texas and realizing that you have left ALL of your makeup at home (ask me how I know). After learning the hard way throughout the years I've come up with several tips and tricks so that I can pack for a week quickly, efficiently, and not forget a thing–even if it's all last minute. In fact in May hubby decided completely sporadically that we were going to drive up to Wyoming for a week and that we needed to leave the next day. I got us packed up for in just a few hours, and didn't forget a thing!
Here's how you can pack like a pro and not forget anything on your next trip, too!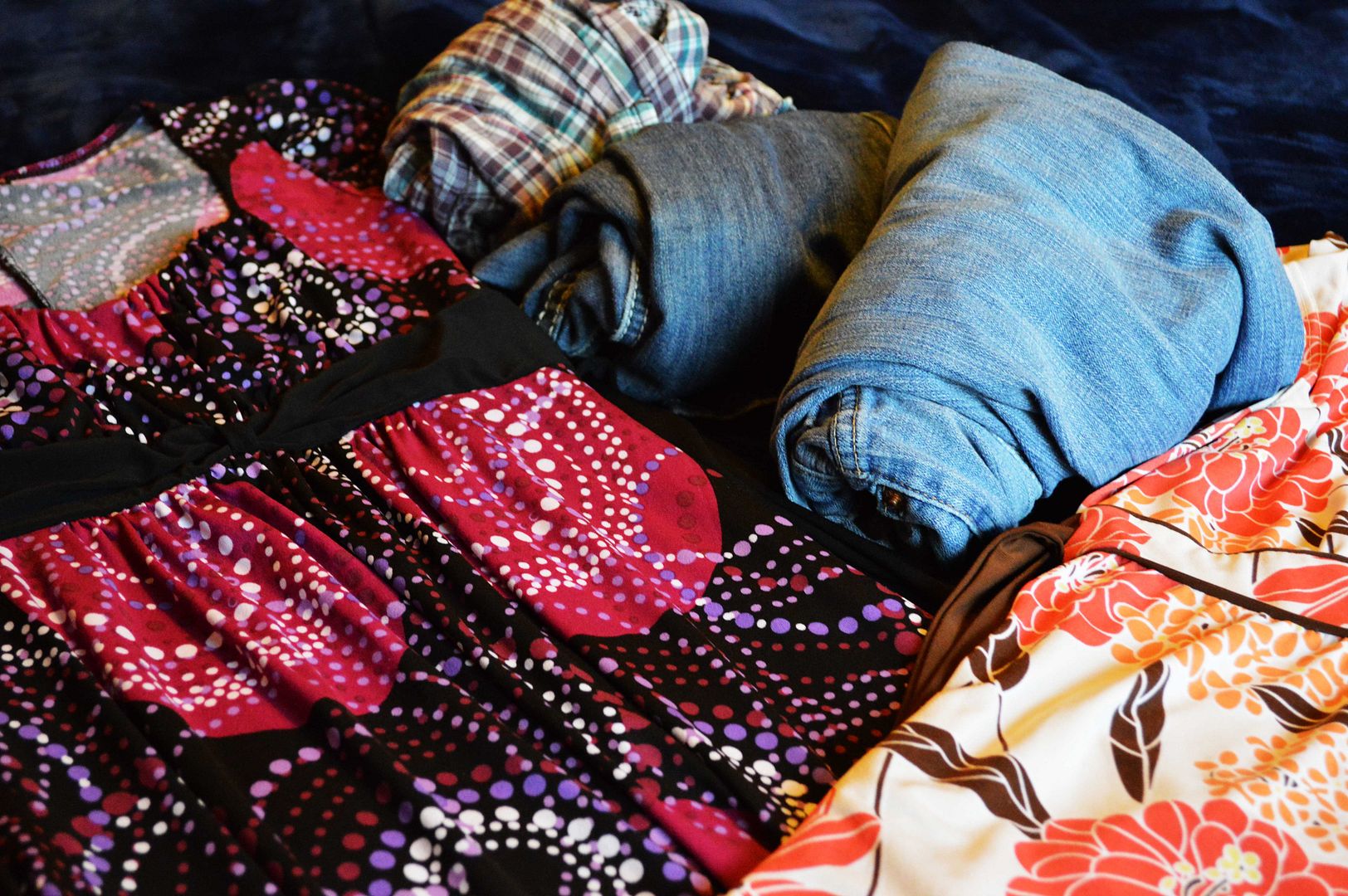 Master List
When you're hurried, frazzled, and trying to pull things together last minute your brain just won't be clicking the way it should. Putting together a Master Packing List ahead of time will help you be able to glance, mark things off, and go.
Pack Like a Pro Tip: If you have certain kinds of trips that you take at least once a year making a master list for each of them will save incredible amounts of time and brain power in the long run.
At first I was going to make a printable for you to use, but honestly there are a lot of those floating around already, and I feel like you really need to make your own, especially since you're doing this like a pro.
You're the only one who knows what's crucial for your family to have on each trip. For example, it's important for me to remember to bring along Amber's eczema medicine, however it might be important for you not to forget something else that I don't have. I've learned many things the hard way, though, so here's my best tips for things to include on your list!
Pack Like a Pro Tips to remember while making a master list:
Pick one complete outfit, jammies, and outerwear per person for each day that you'll be gone, and then at least 2 full extras unless you will have easy access to laundry.
Take into consideration all the different types of events you'll be attending. If you're going camping, swimming, and to church while in the west in the summer you'll be needing the range between boots, jeans, a jacket, high heels, and a skirt. Jotting down a list of your activities quickly can help you see at a glance what kinds of clothes you'll need for each.
Don't forget room for extra baby/toddler/kid items, especially if where you're visiting won't have many toys or books.
Consider items that would be easy to borrow or buy at your destination to slim down your packing (diapers from the store or books at a library). Being prepared is great, but over-packing makes life harder on you during the trip, as you dig through unused items for what you really need.
Don't forget to bring along important items like medicine or essential oils, even if you don't need it when you leave. Children's pain and fever medicine, along with any others that you use on a semi-regular basis might be a lifesaver if you end up with a teething baby in the middle of the night. (again, yes I learned this the hard way!!)
Include items like toiletries, jewelry, electronics, and chargers on the list, while you'll also put these on a "last minute" list it's important to make sure the things that are the easiest to forget are put as many places to remind you as possible.
Now that you've got your list in place so that you won't forget anything here's some tricks to use while packing to make sure it goes super smoothly!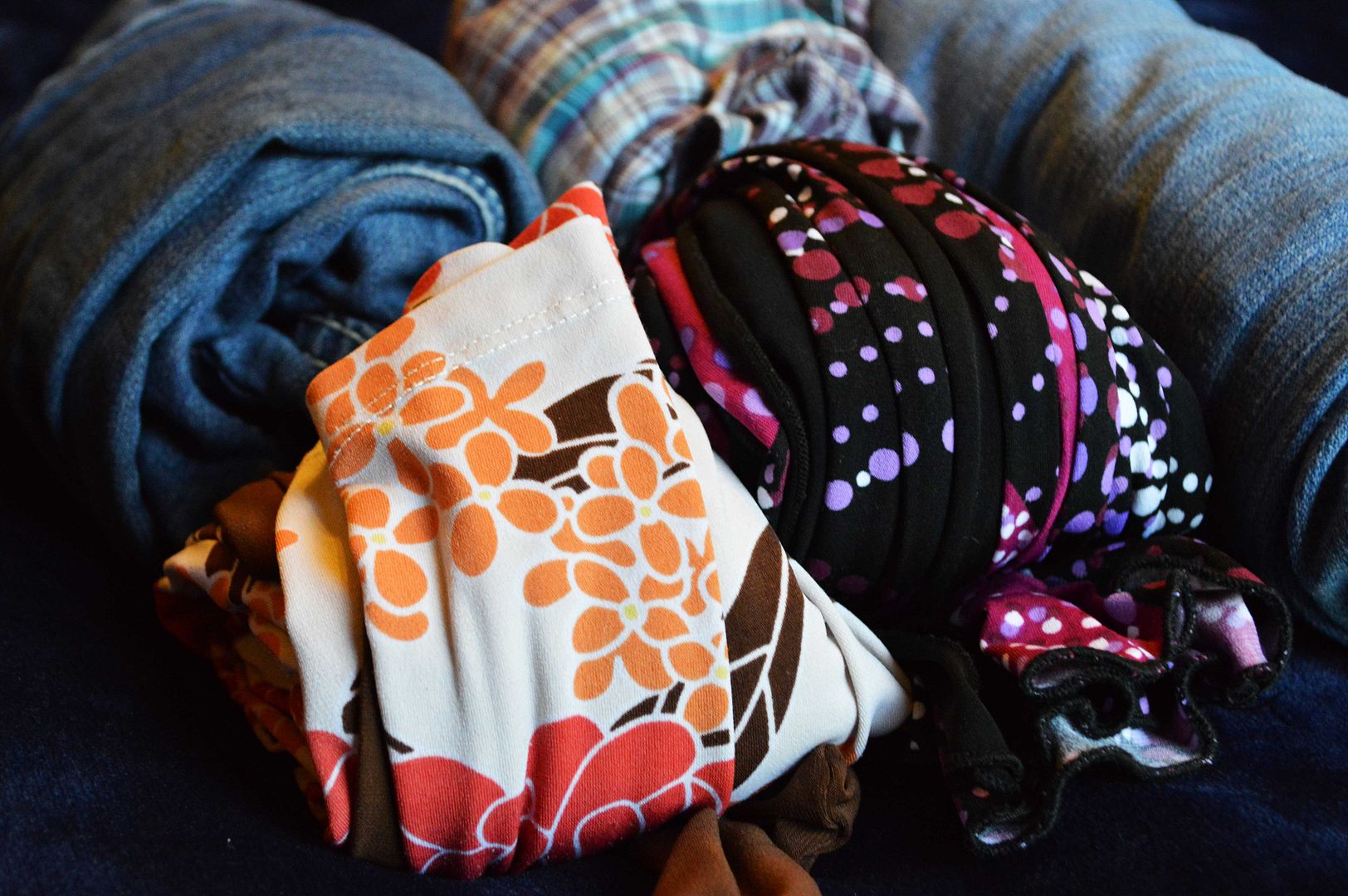 Roll It Up! One of my favorite packing tricks, you can fit SO much more into a suitcase when you roll your clothes up. This also helps clothing not to get as wrinkled. As you pick your items also try to pick blends of materials that naturally won't wrinkle as much! A blended material sundress travels so much better than a button up blouse made of 100% cotton!
Travel Size is Best it took me awhile to catch on to the fact that they have travel size toiletries for a reason. Not only do they save space and weight while traveling (super important for flying) by packing up travel size toiletries you can pack well ahead of time and not be left scrambling to remember all your last minute items the morning you fly out. I recommend buying extra toothbrushes, disposable razors, and even makeup to bring along on your trip. If you can't afford to just keep the extra sitting there until your next trip, you can always use it up once you're done with your current item when you get home.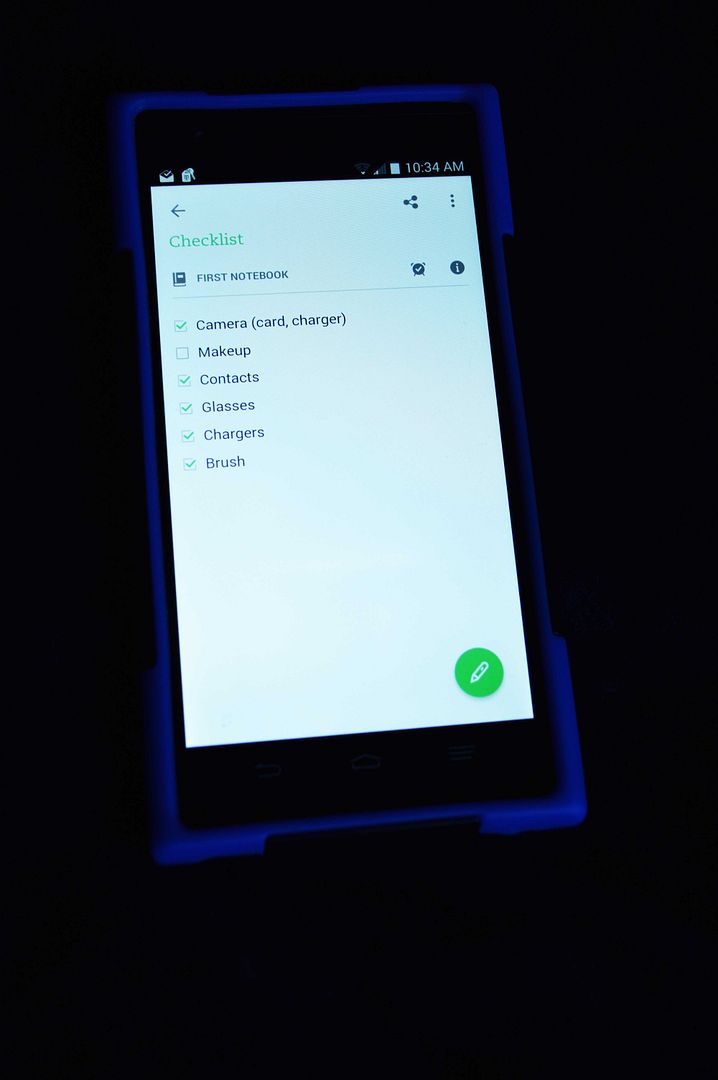 Last Minute Checklist
No matter how much you plan ahead there will always be those things you have to wait until the morning of to bring along (cell phones, laptops, and their chargers are biggies). Having a last minute checklist will help you make sure that nothing gets left behind!
I love using Evernote on my great ZTE ZMax for my last minute check list. It lets me easily check things off as I do them. Evernote is a free app that syncs whether you're on your phone or computer, so it would actually be a great place to set up your master list, as well!
The night before see what you haven't been able to pack yet and put it on a quick last minute list. In the morning check it all off as you finish using the things and packing them, and you'll be good to go!
Use Technology All Along the Way I love having Walmart Family Mobile to not only help me with packing like a pro, but also because it helps me every step of our trip! The fact it's only $29.88/month (for the first line with Unlimited Talk, Text & Data service plan which includes up to 1G of 4G LTE data)** helps us save money to go on our trip to begin with!
Then, as we're on our trip the mobile hotspot that's included on my ZTE Zmax has been amazing, and having apps for the kids to play on during 3 hour plane rides is a lifesaver!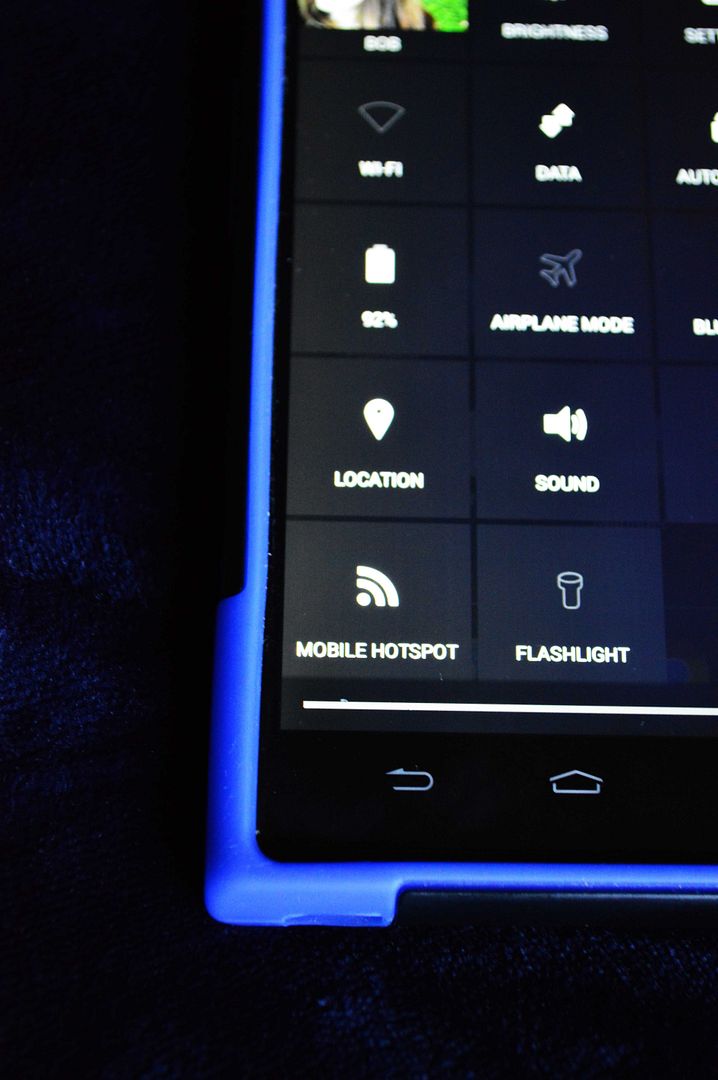 If you're needing an upgrade for less before your next trip just check out this amazing list of great phones for less that are all available at Walmart:
ZTE Zinger – $29.88
Galaxy Avant – $149.00 (was $199.99)
ZTE ZMAX – $179.00 (was $199.88)
Alcatel Fierce 2 – $99.88 (was $129.99)
Alcatel Evolve 2 – $34.83 (was $59.88)
LG 450- $29.88
Microsoft Lumia 435- $49.88
Alcatel One Touch Pop Astro- $64.88
LG Leon LTE: $99.82
Switching services before your trip will definitely leave you with a smile, and your new smartphone will make packing and the trip go so much smoother!
There are my best tips and tricks for Packing Like a Pro! Are there any that I missed? Leave me a comment and let me know!
**Disclaimer: All prices for phones and plans included in this post are accurate as of the date of posting; however, these prices are subject to change. Please refer to http://cbi.as/fs1l or your local Walmart for current pricing.